The Importance of Self Love | An Interview with Kay Ska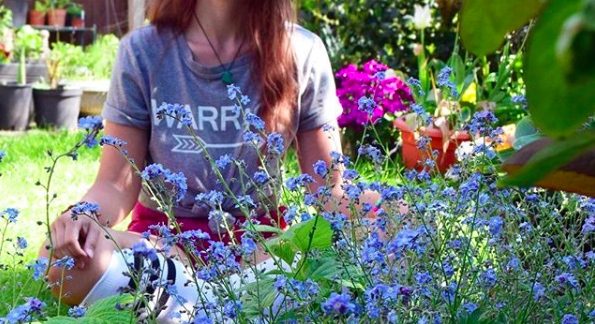 We have been thinking a lot recently about the importance of self care and self love recently. Having a positive relationship with yourself can have a big affect on every aspect of your life. So we decided to chat to a Self Love professional, the lovely Kay Ska. We spoke to her about her business, her Instagram and the importance of Self Love and self esteem.
 You call yourself a Self Love & Confidence Coach, what would you say this role consists of?
Self Love is the key to your growth and evolution. It allows you to be more tolerant to life's frustrations, allowing you to create close connections. It is one of the most important factor if you want to live a happy and satisfying life.
I offer 1-1 coaching sessions where I work along with my clients on strengthening those areas of self-love they are lacking in. And helping to change their life for the better while improving their relationship with themselves and their own body.
You have an impressive range of interviews and podcasts you have been involved in (including The 8 Kindest People on Instagram). Do any stand out as especially important to you?
I'm always so honored to be featured in such things and often times it comes as a huge suprise to me!
One that definitely stands out to me is one of the most recent ones. I was approached by Instagram to be featured on their page as well as do a story takeover talking about self love, which was really exciting and scary at the same time! But, I'm so grateful I had such an amazing opportunity to share my story on a wider platform.

What influenced you to set up MH Stories and Kay Ska?
Having lived with mental health issues from a very young age, I have experienced a lot of stigma and discrimination. That's why I wanted to show people that it doesn't matter their age, gender, race, or economic status, mental illness can affect anyone.
MH Stories started as 'This Is What A Person With Mental Illness Looks Like' a project to raise awareness as well as educate people on mental health. Doing this by sharing stories from people who have struggled/are still struggling with their mental health.
I want people with mental illness to know, that no matter where they are, they are not alone. As I've experienced different types of mental health problems and I'm still living with them, I find that it can be extremely difficult to socialise or sometimes even just to leave the house. By knowing that there are people out there who understand and support me it makes me feel a lot less alone in this and I know that I am not the only one who feels like that.
From creating MH Stories, I began to feel more comfortable and confident in sharing my own story. And as this page grew I also began to get more attention and people actually wanted to hear my story! That's when I decided to create Kay Ska and talk more openly about my own experience.

You are very open about body and mental health, why do you think this is important, especially in a social media context?
We are often taught what we can and cannot do by the society we live in. And there is this huge pressure to have our lives and shit together at all times and make all of that look pleasing to an eye by posting the best pictures on our social media feeds. This is something I've been steering away from, by wanting to share more of raw and authentic content. The ups and downs, the vulnerabilities of mental health recovery. The kind of content I wish I saw when I was growing up.
I also, think that expressive therapy is extremely powerful and has been a really positive thing in my own journey. Talking about things, my past that I might have once been ashamed of, now empowers me and let's others know that they are not alone in their own struggles.
At the end of the day, we are all just human beings doing our best and it is okay to show that!
What is your top tip for someone suffering with low self-esteem?
Our self esteem if often very deeply rooted to our upbringing along with the traumas we might have experienced, that's why there isn't a quick fix for it. But, you can start to work on it by trying to focus more on the things you appreciate about yourself, your achievements, your most proud moments, body parts that you don't absolutely hate.
Changing the focus from tearing yourself apart with all of the negative things and self talk, to giving more appreciation to the wonderful person that you really are. And taking it one day at a time.
Where can people find you?
Blog- MH_Stories.com/ KaySka.com
Twitter- @kay_ska
Instagram- kay_ska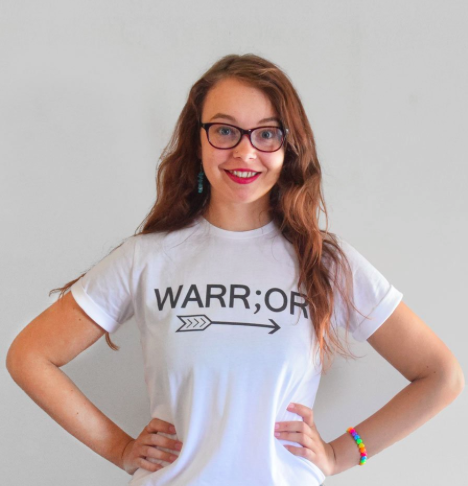 Kay has also taken part in a wonderful collaboration with Innerstand to create the Warrior T-Shirt, available in grey, white and black for £23.00 The arrow on the top symbolises depicts an object that has to go backwards into adversity, before flying off into the distance toward success.. it is on our wish list.
We would love to hear more from you, about the swaps you have made or if you have any questions.
Instagram – @la.juniper       Twitter – @homeofjuniper     Pinterest – @lajuniper1      
Facebook – @lajuniper
#fillyourhomewithflowers #homeofjuniper
https://homeofjuniper.co.uk/wp-content/uploads/2016/09/junpier-logo-clear.png
0
0
homeofjuniper
https://homeofjuniper.co.uk/wp-content/uploads/2016/09/junpier-logo-clear.png
homeofjuniper
2018-08-05 06:49:04
2018-07-26 14:23:36
The Importance of Self Love | An Interview with Kay Ska