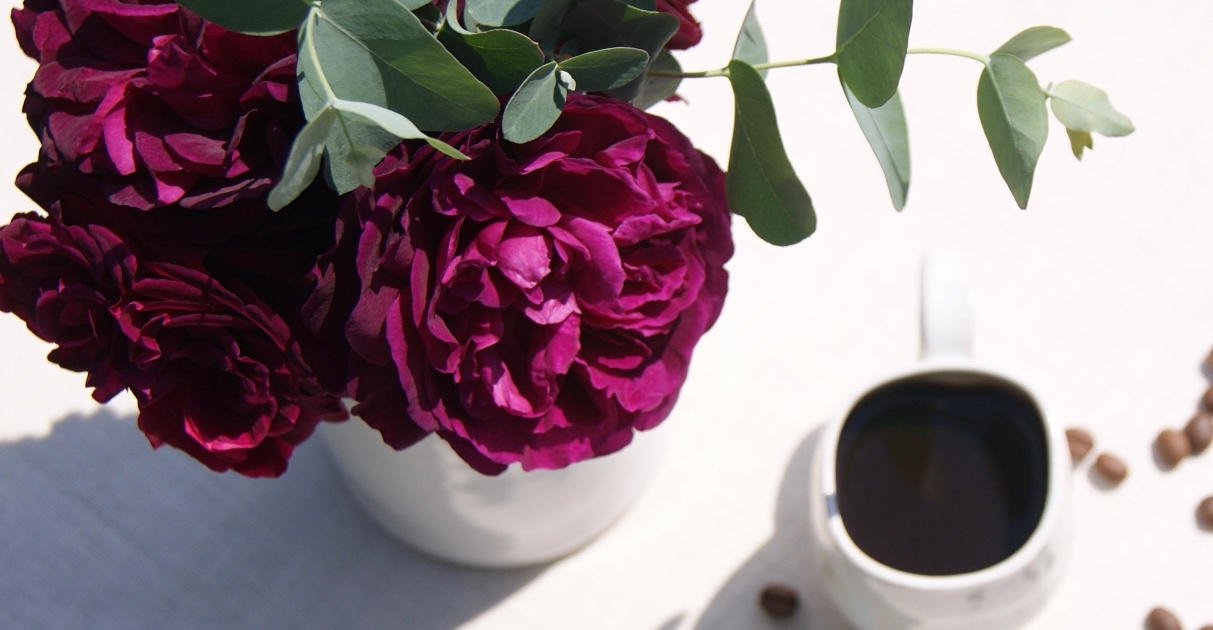 We love coffee. it is more than just something to wake us up in the morning, it is a ritual. However you make it (in a cafeteria, Drip coffee filters, Stove top coffee makers, or just a spoonful of instant) making it can give you a moments reflection and calm… and even if it doesn't and you grab a cup on the way into work each morning, it does taste amazing.
Here are a few other ideas of what you can do with coffee other than just drinking it.
Make Your Own Face Scrub
A perfect way to re-use your coffee grounds and rejuvenate your skin. There are various recipes out there, but here is a simple, natural recipe:
75g coffee grounds
40g brown sugar
40g coconut oil
Mix the ingredients well and store in an airtight container.
Use: Perfect as a body scrub in the shower, before you wash with soap.
Take about a tablespoon in your palm and rub onto your skin in circular motions. I don't recommend using coconut oil on your face as it may clog pores – you can find recipes which use different oils.
Rinse off and wash body as usual.
WARNING – Please check if you allergic to any ingredients – Be very cautious as the oil in the body scrub may make your tub or shower floor slippery. For external use only – avoid contact with eyes, ears and any other internal use. 
Use Coffee Grounds in the Garden
Another great use for coffee ground is in the garden. They can be used to put off slugs and snails, or to add nitrogen into the soil and encourage plant growth. Maybe don't put all the coffee grounds you use in the garden, but one cafeteria of grounds every now again can help your garden grow.
Who Wants Coffee Cake?
Another great way to use coffee, in this case we use instant coffee but there are recipes that use real coffee too. This is an easy coffee cake… a perfect excuse to buy some sustainable beechwood bakeware.
Put 6oz of both sugar and butter to a mixing bowl, beat until blended.
Add 1 heaped table spoon of instant coffee dissolved in a teaspoon of water.
Add three eggs, beat until blended.
Fold in 6oz of flour
Put in greased cake tin. And place in a pre-heated oven at 180c for 30mins.
While the cake is baking, add 8oz icing sugar and 4oz  butter and 1 heaped teaspoons of instant coffee powder (dissolved in half a teaspoon of water), into a mixing bowl and mix until blended.
Take the cake out of the oven and let cool. Then add the butter cream.
Sit and enjoy.
More coffee or less can be added depending on how strong you like it!
Shaken, Not Stirred…Coffee Martini
Just make sure you don't need an early night, this cocktail has a caffeine kick.
 Put 100g caster sugar in a sauce pan and pour in 50ml water. Stir, and bring to the boil.
Allow the mixture to cool while you put two glasses in the fridge to chill.
Once the sugar syrup is cold, pour 1 tbsp into a cocktail shaker along with a handful of ice, the 100ml vodka, 50ml espresso and 50ml coffee liqueur. Shake until the outside of the cocktail shaker feels icy cold.
Strain into the chilled glasses. Garnish each one with coffee beans.
Another few ideas… iced coffee, ice-cream coffee floats, tiramisu. How else do you like your coffee? We would love to hear from you if you have any other ideas – just email us or find us on social media.
Instagram-@la.juniper  Twitter-@homeofjuniper  Pinterest-@lajuniper1  Facebook-@lajuniper
#fillyourhomewithflowers #homeofjuniper
https://homeofjuniper.co.uk/wp-content/uploads/2016/09/junpier-logo-clear.png
0
0
homeofjuniper
https://homeofjuniper.co.uk/wp-content/uploads/2016/09/junpier-logo-clear.png
homeofjuniper
2018-08-01 07:30:31
2018-07-31 21:11:45
Things To Do With Coffee | Food Blog