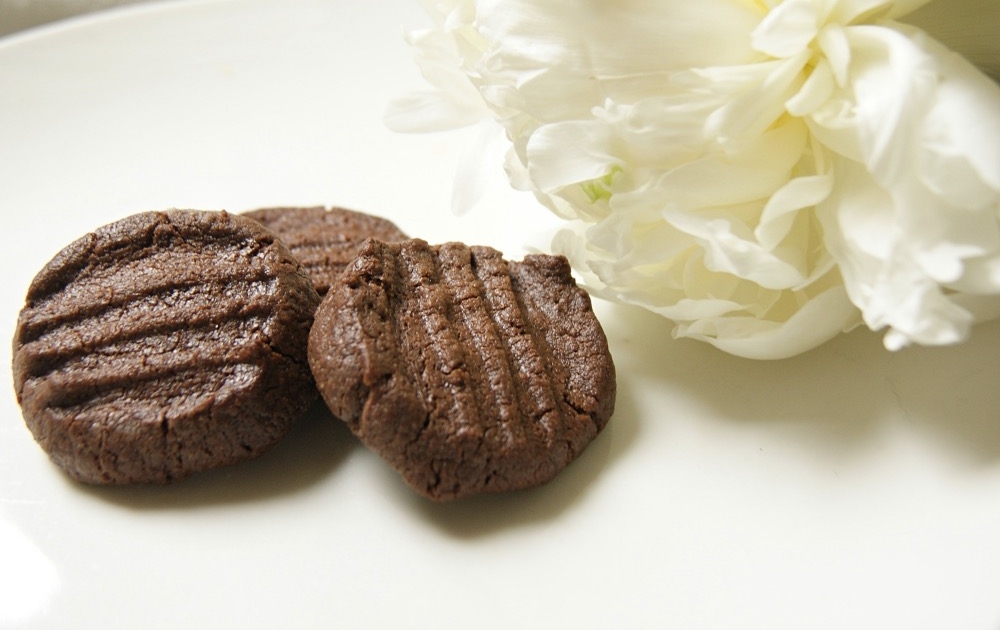 Moorish Chocolate Biscuits
Easy to make and easy to eat. (Far too easy to eat!). These chocolate biscuits are great with a cup of tea or hot chocolate. And easy enough to make with children. We made them with dark chocolate powder, but if you want them a little lighter, you can use different, milk chocolate powder or dip them in white or milk chocolate. 
Time to make – 15 minutes
Time to bake – 10 – 15 minutes
Ingredients
50g Sugar
100g Butter/Margarine
100g Flour
25g Dark Cocoa Powder
Make
Beat the sugar and butter together until it forms a lighter mix. 
Sieve the flour and cocoa powder into the mixing bowl. Mix until it starts to form a biscuit dough. It will look a little dry at one point but keep going it should form a dark chocolate dough.
Next, use your hands to form it into a ball and roll it into a sausage shape about two inches wide. Then cut into slices about 2 centimetres wide. Place these biscuit shaped dough pieces flat onto a baking tray, on a baking sheet. And then gently press down fork prongs into the centre of the biscuits – indenting lines into biscuits. (This is just for looks, so you can leave this out and just keep them flat) . Make sure there is a gap between the biscuits ( they will spread slightly.) And then place in the oven.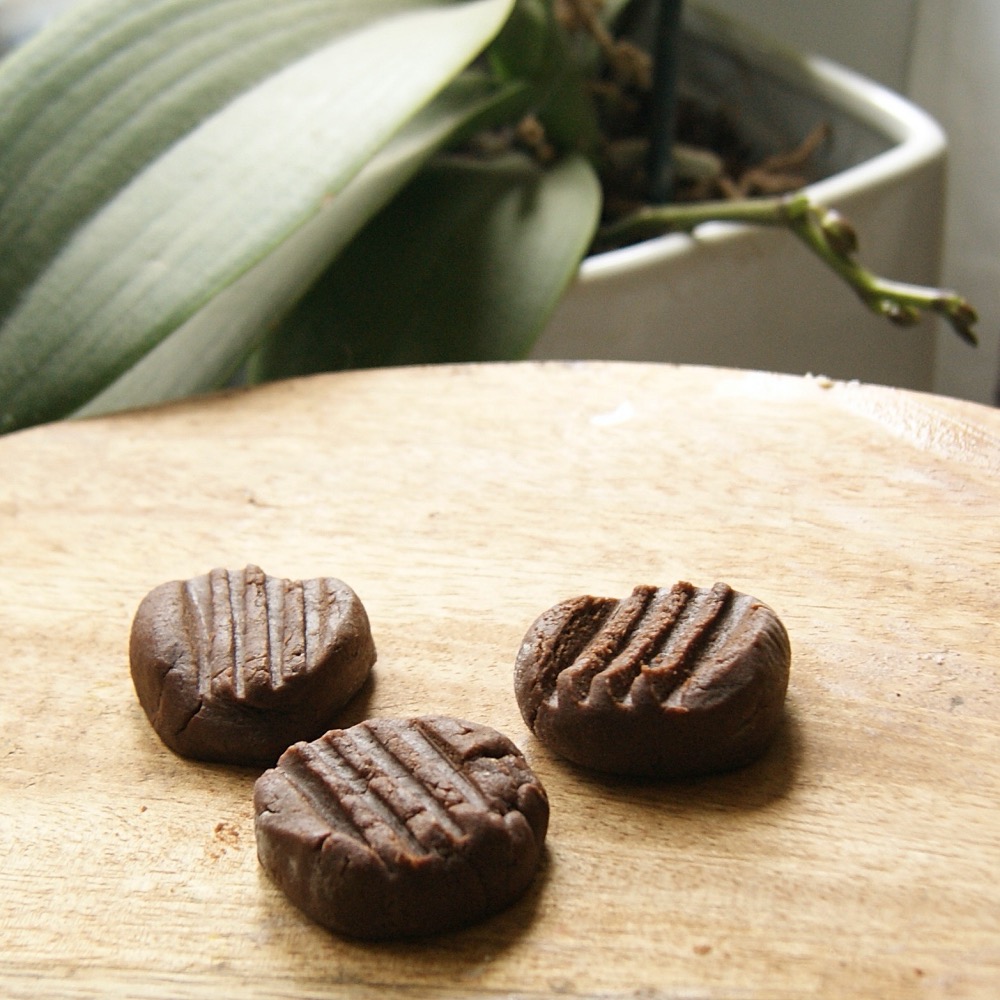 Bake
Bake for 10 – 15 mins at 190c in a preheated oven. Usually 10mins is plenty. Remove them with a cake slice, they will be soft while warm. They will become more biscuit like when they cool ( on a wire cooler). 
Once they are cool you can add icing sugar to serve. 0r dip half in melted chocolate and leave on a plate to dry. Or just enjoy them!
Let us know if you have a go at baking these biscuits, and how it went. 
https://homeofjuniper.co.uk/wp-content/uploads/2016/09/junpier-logo-clear.png
0
0
homeofjuniper
https://homeofjuniper.co.uk/wp-content/uploads/2016/09/junpier-logo-clear.png
homeofjuniper
2020-06-29 11:02:48
2020-06-29 11:02:48
Chocolate biscuits