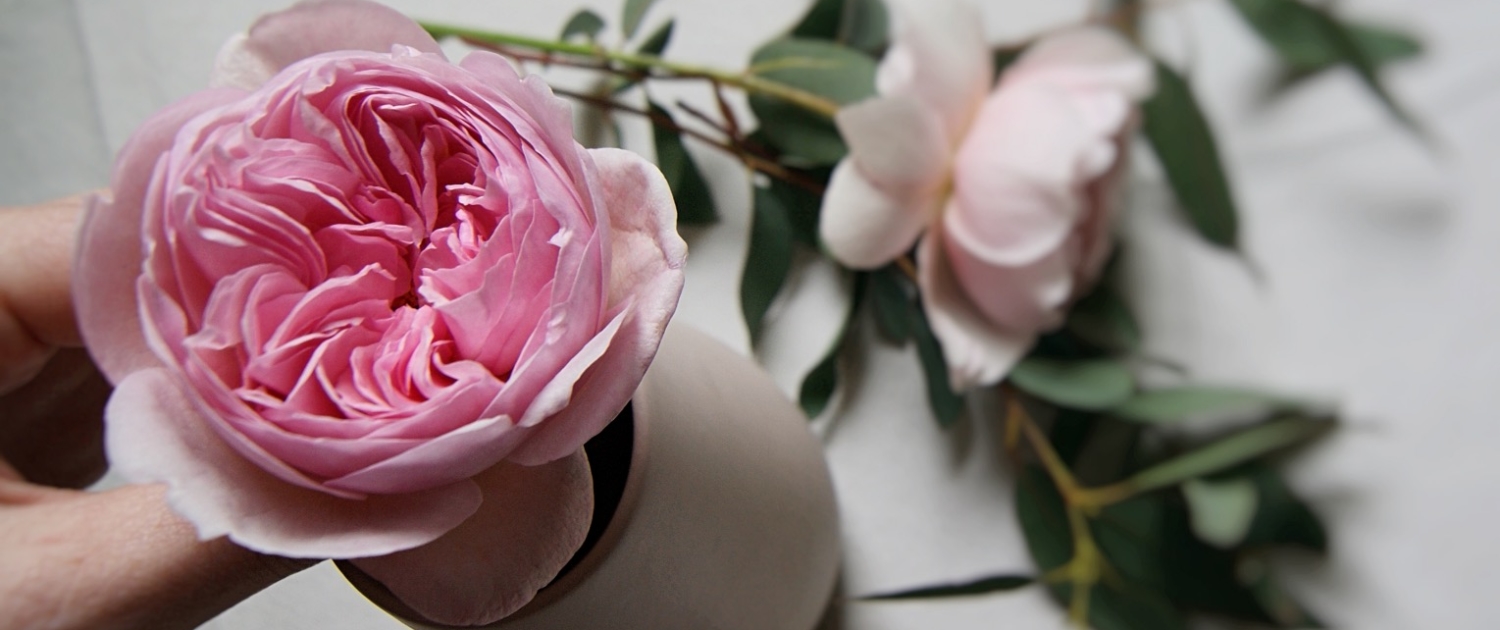 Flower Arranging
Now is a perfect time to practise flower arranging. Especially if you have a garden full of blooms. 
It is also a wonderful way to make the house feel fresh, without having to do much. Whether you pick your flowers or buy them, here are a few tips for flower arranging.
Top tips for flower arranging:
Chose a colour theme! My garden is mainly light pinks and lilacs, so this is often my theme.
Starting is usually the most draughting part, lay your flowers out and cut the stems at an angle about 2-3cm from the base. Start the arrangement with a single large flower as the centre. 
Concentrate the focus on the bigger flowers by putting them centre of the arrangement, and adding the thinner flowers, foliage or those that have not yet bloomed in-between and around the outside of the larger, open flowers.
Be confident
Don't take too long, you don't want the flowers to dry out.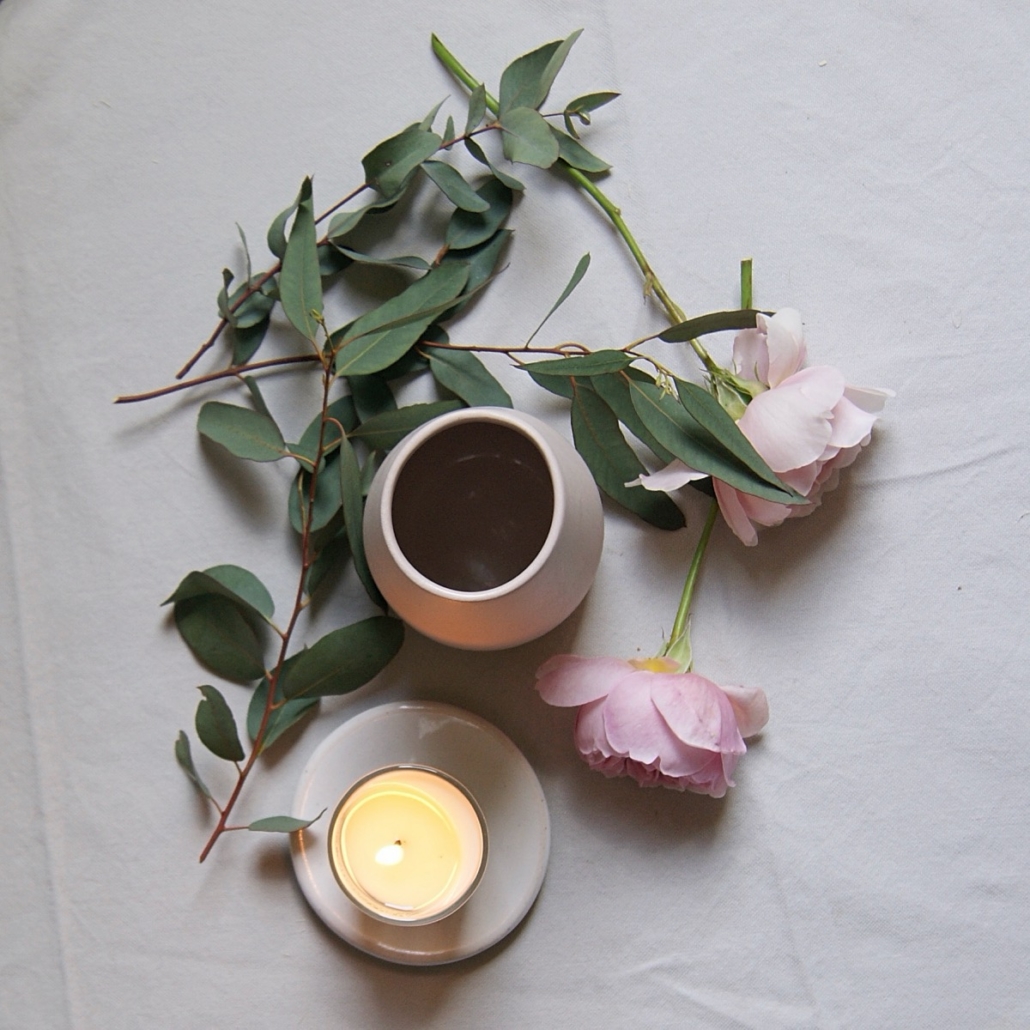 Flower arrangement care:
Cut approx. 2-3cm at an angle with a sharp pair of scissors, secateurs or knife from the base of each stem. 
Cutting at an angle will result in a larger surface area from which your flowers can drink. Meaning they should last longer.
Remove any leaves from the stems that will be below the waterline. Leaves left under the water can rot and cause the water to dirty and flowers not to last as long.
Place the bouquet in a clean vase filled with fresh water preferably on room temperature. If you have purchased your flowers and they have arrived with flower food follow the instructions on the sachet.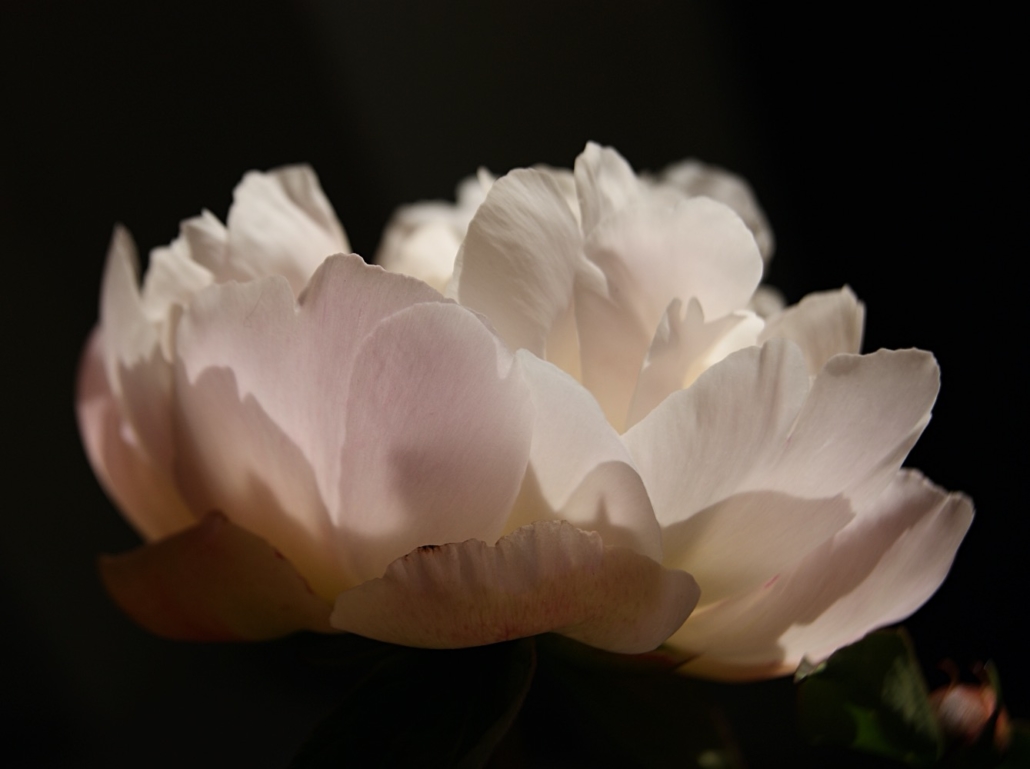 Tips on making your flowers last longer:
Display somewhere away from draughts, direct sunlight, heat sources and ripening fruit – all of these affect how long flowers bloom. 
Re-cut the stems every 3 days and change the water. Shorter stems will usually last longer too.
Make sure you keep the stems in water, refilling when necessary. Some flowers are thirstier than others. Tulips will keep growing if the have a good supply of water.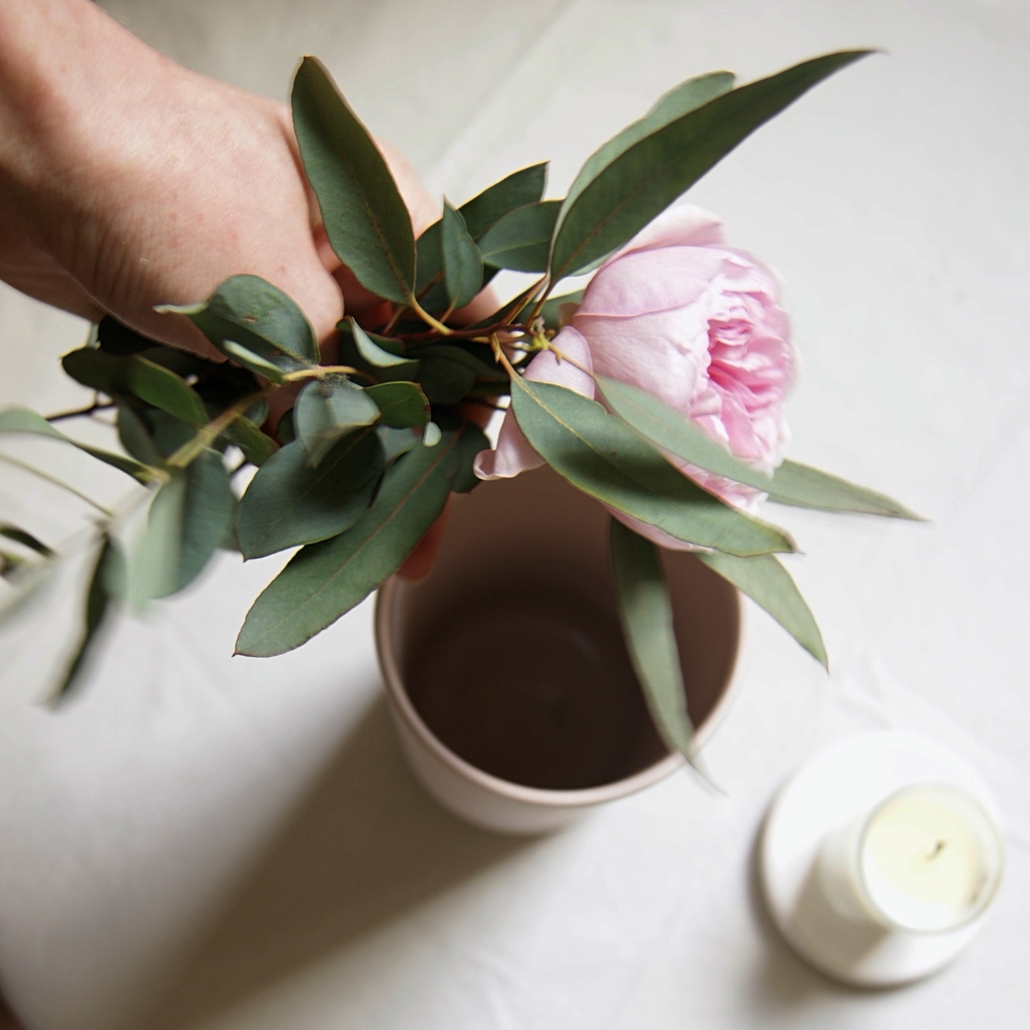 Flowers used
The roses in and eucalyptus in these photos are from our garden. The roses are David Austin roses… they smell divine.
The peonies in these images are from Arena Flowers. The UKs most ethical online florist. The plant a tree every time you order a bouquet of flowers. And sourced their flowers ethically, from Fair-trade farms.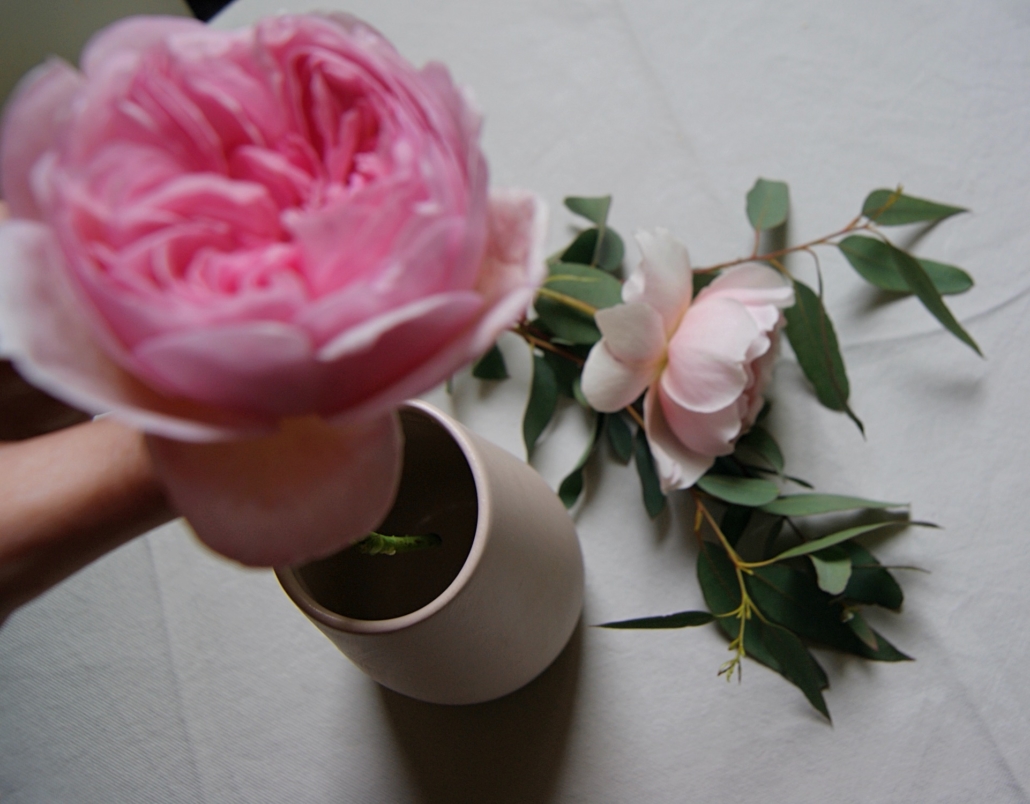 https://homeofjuniper.co.uk/wp-content/uploads/2016/09/junpier-logo-clear.png
0
0
homeofjuniper
https://homeofjuniper.co.uk/wp-content/uploads/2016/09/junpier-logo-clear.png
homeofjuniper
2020-07-23 10:46:56
2020-07-23 10:46:56
Flower Arranging