Apricot brioche buns
A beautiful sweet bread that tastes delicious eaten as a sweet treat or wrapped around a savoury burger (meat of vegan depending on your preference) This is a basic brioche recipe which can be adjusted on how you want to use it.
Once the dough has been proved and re-kneaded, this is when you can 'customise' it. 
Decide on the shape you want it. You can make it into bread bun shapes or put it in a tin (or do what we have done and pop them in cake tins or case like we have (we used silicon muffin cases).  
Decide if you want them plain or with added ingredients. We added chopped apricots, but you can add chocolate chips or anything else as long as you don't add to much and the pieces aren't too bad. 

Preparation time: 1.5-2 hrs
Cooking Time: 25min
Ingredients
125ml warm water
1 tsp dried yeast
2 tbsp warm milk
1 and a half tablespoons of caster sugar.
250g strong bread flower
35g butter
1 large egg
Large pinch of salt
Dried apricots – 50g – either buy small pieces, or cut into small pieces.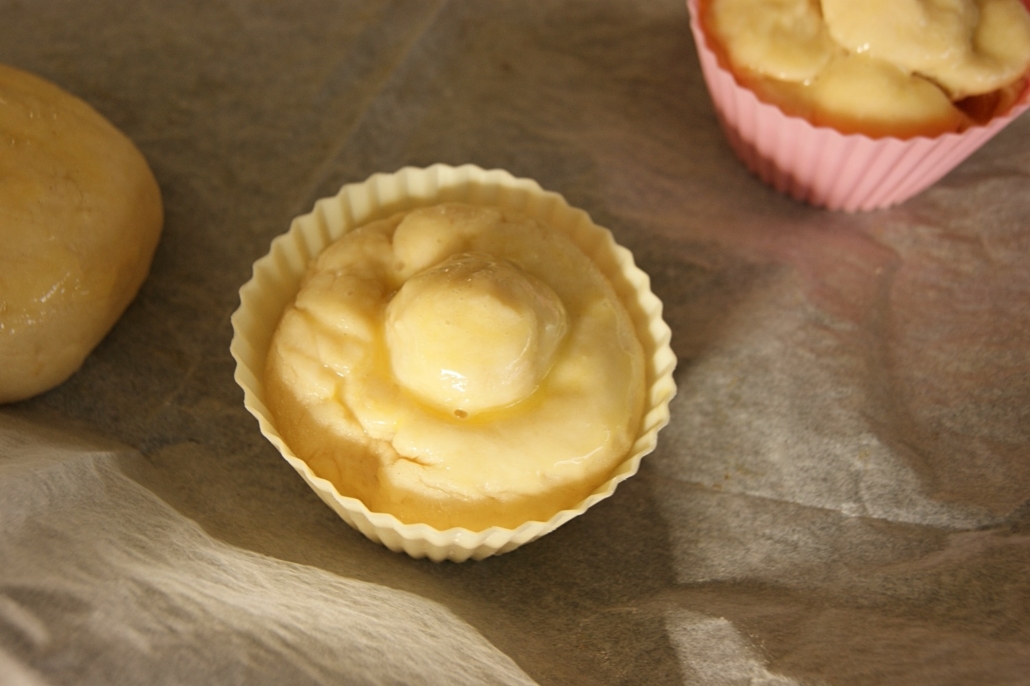 Method
Mix the warm water, milk, sugar and yeast in a jug. Leave to the side while you measure out the flour and salt. Add the butter and then rub the butter into the flour until it forms a light crumb.
Add to a mixing bowl and add the egg to the middle. 
If the yeast has started bubbling add it to the flour mix (if not leave it longer – it usually takes 5-15mins to activate).
Now you can either mix for ten minutes with an electric mixer. Or stir the mix with a spoon until it starts forming a batter, then start using your hands to knead the mix for 10 to 15mins.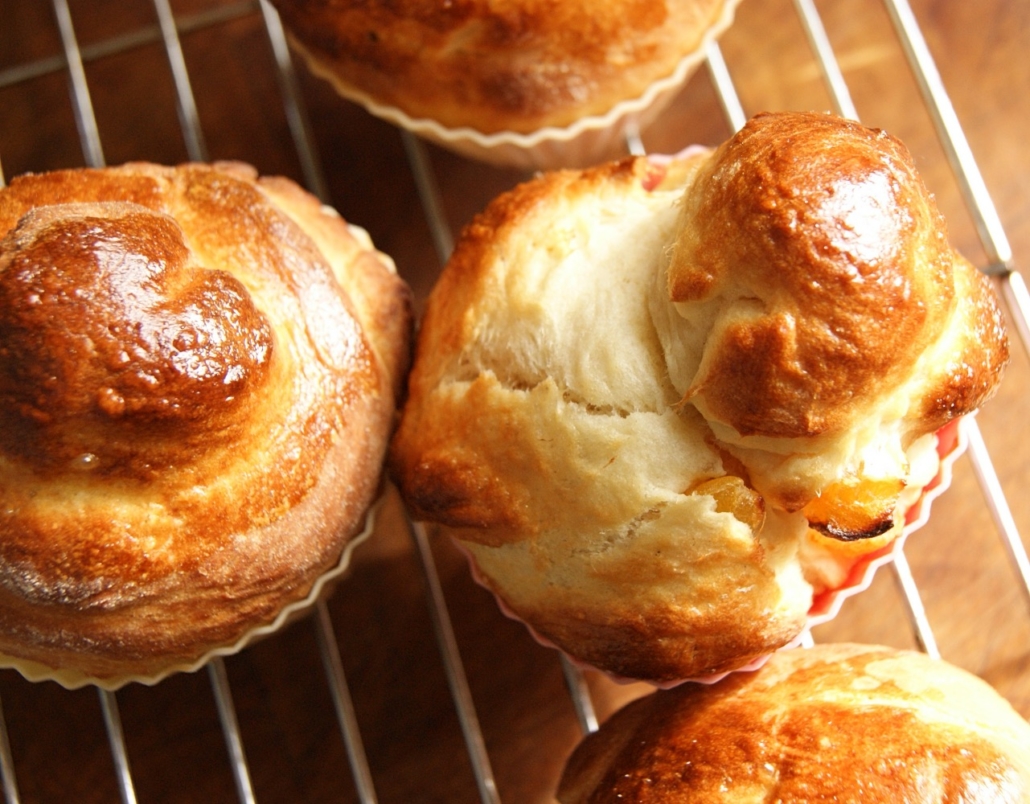 The dough is stickier than other bread doughs. You can add more flour if you have problems.
Next, leave the dough in a warm place with a damp tea towel over the top, for an hour or until doubled in size. I tend to put it in the oven in between trays at 45 degrees. 
Once it has doubled in size, tip the dough onto a very well floured surface and sprinkle in the apricot pieces, trying to make sure they are spread equally through the dough. Next split the dough into small bun sizes (they should increase slightly size.) now either place each bit into a bun container (we have used silicon cupcake cases, but muffin tins work well too).  Or gentle shape into bun shapes. 
If you want a glossier bread, now is the point you should brush each bun with either egg or milk.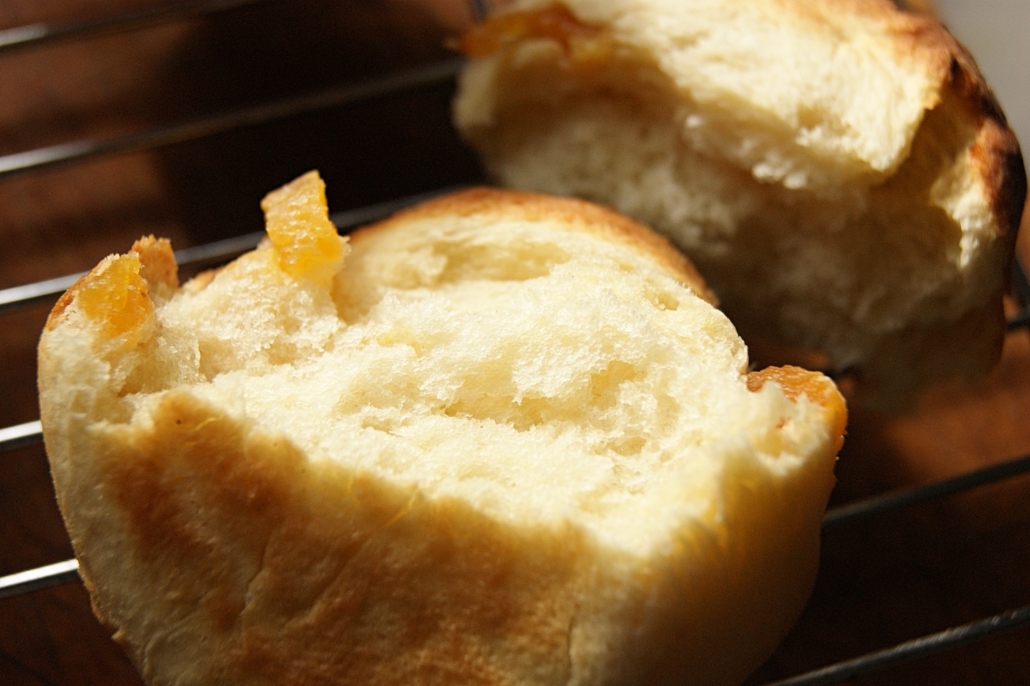 Baking
Now put this into a loaf tin and place in the oven. Cook at 180 in a fan oven. Check after 10mins (try not to open the oven before.) It should be a lovely golden brown. Depending on your oven the bread should take 15-20mins. To test if it is ready roll out onto a board and check the base, it should be golden and make a hollow sound when tapped.
Tip  –
If the dough hasn't risen or has risen too much after an hour try knocking it back – remove the dough onto a well flour surface, and knead for another 5 mins before putting it back into the warm place for another 30minutes.
https://homeofjuniper.co.uk/wp-content/uploads/2016/09/junpier-logo-clear.png
0
0
homeofjuniper
https://homeofjuniper.co.uk/wp-content/uploads/2016/09/junpier-logo-clear.png
homeofjuniper
2020-06-07 19:34:09
2020-06-17 12:26:19
Apricot Brioche Buns