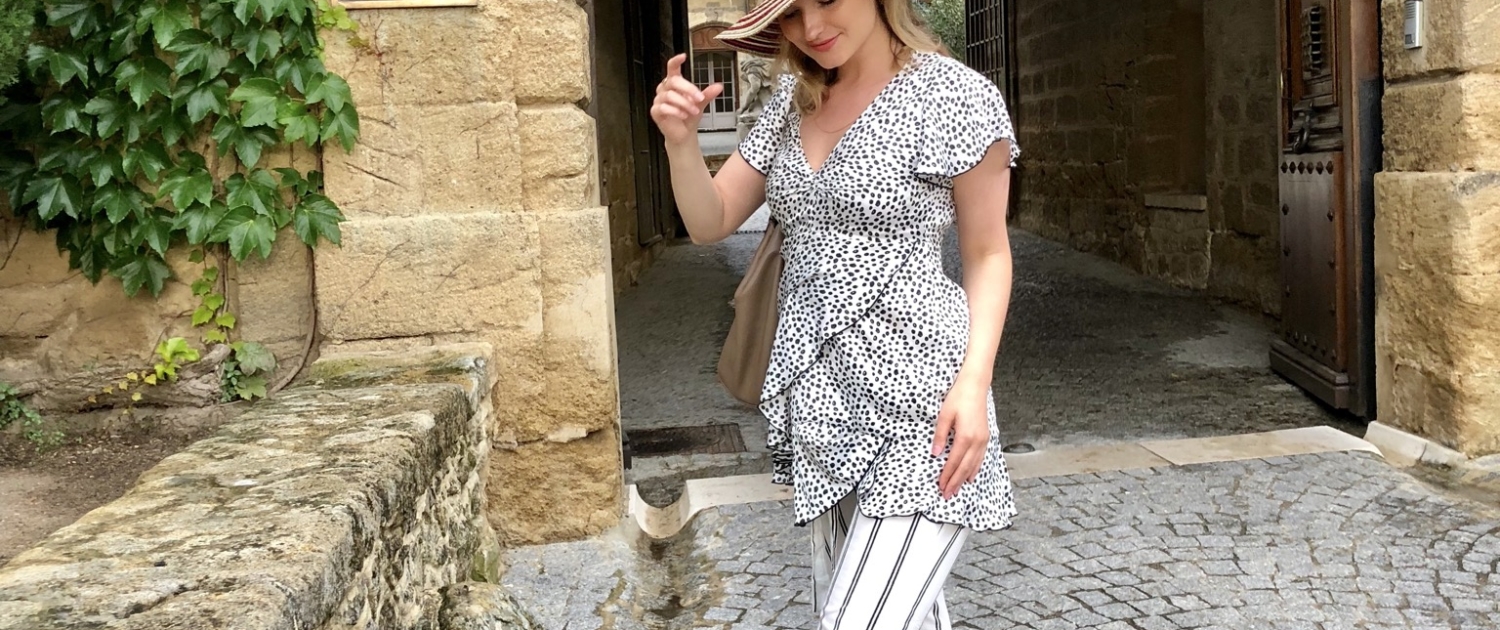 One of our favourite things about social media is when you stumble across a brand, a blogger or a magazine you have never heard of before. Savant is one of these magazines. We found it on Instagram and it is a wonderful online magazine. We managed to catch up with Savant editor, Hanna-Amanda and ask her a few questions on why she started Savant Magazine and what it is all about:
 Can you tell us a little more about when Savant started and why you wanted to start an online publication?
I actually founded the magazine back in 2015 as a final major project at university. I studied in the outskirts of London at UCA that stands for University for the Creative Arts. Back then, when I was researching ideas for my final project, I was inspired by the concept of 'slow living', which brings together an assemblage of philosophies, focusing on all possible lifestyle aspects, such as 'slow food', 'slow fashion', 'slow workspaces', 'slow travel' etc. These philosophies come together as a manifestation against today's speed culture, and guide us to question, what's truly important in our lives and where is the speed and rush culture actually taking us as humans. As living in such a hectic city as London definitely didn't make it any easier to find balance in my life, I decided to start from myself. I started practicing living more meaningfully. This means I was suddenly looking for depth in everything — be it art, fashion, our consumer culture or the challenges living in London throws at you. And I suddenly wanted to consume less, and be more minimal and focus on only the important things, such as human connection. During this very personal journey, I also wanted to put my ideas into practice and have more meaningful conversations with today's makers working in creative fields. Luckily, at the time, I came across a lot of inspirational brands that were suddenly demanding transparency in their design process. They were extremely cooperative in having that dialogue I was looking to have with them, and that could also benefit my publication. What I really wanted to create was a space for beautiful slow fashion and craftsmanship, with more breadth, depth and dialogue than ever seen before.
I have chosen the online medium simply because it is more accessible for everyone. There were also some rumors at the time (back in 2015) that print media is slowly dying out and online media is the only way to go! Eventually that never happened, but I wanted to focus on a media platform that could be easily accessible globally, and could thus make more people informed about the sustainability industry. I mainly wanted to create something easily accessible to showcase some stories as part of my activism work at large. 
Core values

 
At Savant, we aim to challenge and change the world so hastily geared forward by the unending information tsunami, leaving us numb from the things that truly matter to us. At Savant, we also know that life doesn't get better through engaging in constant self-improvement, but through investing more time in ourselves and our surroundings.
We profoundly interact with creative practitioners to explore the connection and passion that gears their contribution to sustainable living and change. We believe in quality and slow production because only that what's born from meaningful thinking, is durable, timeless, and worth investing in.
What can readers find?
Savant will curate you through an assemblage of visually appetising slow stories in order to inspire you to appreciate the beauty of what surrounds us. At Savant, we engage with significant creative practitioners who embrace sustainability, durability and diligence in their craft, be it in the fashion, beauty or food sectors. The people we engage with are all linked to sustainability or work that benefits the society one way or another. We never represent anything we ourselves do not strongly believe in. We also believe in meaningful dialogue that has a potential to inspire other makers, and challenge and change the entire industry.
 What influences the stories we present…
The main influence is probably that I come from the Scandinavian region, so it has always been easier for me to connect with people from the same geographical background, and have that very personal dialogue with them. Scandinavians are also renowned for being ahead of the whole sustainability game. I think it is visible that we have presented a selection of creatives and makers from Scandinavia who all are very unique in their vision and value system, advocating sustainability and transparency in whatever they're doing. I also always seek truth in my stories and try to go behind the scenes of the brand — instead of focusing on what we see on the outside, I am keen to know more about their operational policies, product making process, values, engagement with human capital and sustainability guidelines. I also like to include people who truly believe in what they're doing with all their heart.
There is definitely certain criteria I follow when it comes to selecting the people and brands to present on the site, but I also follow my instincts. And I am not sure if by mere coincidence, but we also tend to focus more on female entrepreneurs and their strength in running businesses, which definitely fits the current cultural climate we live in.
 People I would love to interview

 
Belgian fashion maverick Bruno Pieters behind his label Honest by. Also, of course, The Minimalists. 
http://www.honestby.com/en/page/92/bruno-pieters.html
https://www.theminimalists.com
Describe Savant Magazine in three words.
Future-forward, optimistic, anti-consumerist
What are your favourite and worst things about running a magazine?
Being a perfectionist and last-minute person all at once can be a difficult personality traits combination to manage day to day. I tend to be the one who keeps postponing even the most important things, because there's always this urgent event to go to or flight to catch (also, the perks of working for your own brand). So, the main hardship is sticking to the exact monthly publishing schedules and team members' briefs I have laid out at the beginning of each month. As it also involves overseeing the work of other writers, interviewees, photographers and behind-the-scenes people involved in publishing, it is hard to know the exact result of your monthly plans before the very month has ended. The best trick is keeping fingers crossed it will all work out in the end (well, it usually does). 
My favourite part is definitely connecting with like-minded global game changers who are so motivated and ambitious that they leave me speechless at least once per day! Also, the prospect of travelling to the most unexpected destinations for work without much notice can be quite advantageous, at least once you get used to not knowing where you'll end up next! That is challenging, if you're anything like me, an adventurer at heart.
What is the future for Savant? (Is there anything coming up you would like to tell our readers about)
Indeed. Savant has now also become part of a PR agency that I have personally set up representing today's meaningful makers and people who are making a change with their activism work. If you're a sustainable, ethical or responsible brand looking for extra coverage, please do not hesitate to reach out and get yourself noticed with our help.
https://homeofjuniper.co.uk/wp-content/uploads/2016/09/junpier-logo-clear.png
0
0
homeofjuniper
https://homeofjuniper.co.uk/wp-content/uploads/2016/09/junpier-logo-clear.png
homeofjuniper
2018-06-24 07:15:09
2018-06-27 11:48:33
In Conversation With Savant Magazine