We realise some of you 2018 brides will be further on than others but here are a few ideas and tips on ethical wedding ideas for 2018. The dress, the rings and more…
THE DRESS
Let's be honest, the dress is the part you started thinking about almost as soon as the ring was on your finger (or, if we are more honest, quite a while beforehand). Ethical wedding dresses are not a mainstream idea yet, which can make them trickier to find. But we have a few ideas how to dress ethically on your big day.
One way of being more ethical is by buying Vintage or second hand dresses. Another way is by using eco-friendly fabrics. One company who makes this easy is The Conscious Bride. They have a stunning range of dresses that are created from eco-friendly fabrics. We managed to get in contact and ask them a few questions:
What makes the

dress

es you sell different to other

wedding

dress

es? 
Our collections have a unique focus, I only working with designers that are close to the manufacturing process and care about the people that make the gowns. We aim to stock a varied collection of gowns in sustainable fabrics too.
I complete a lot of research and ask a lot of questions of designers before buying any new collections. The designers must know and have control over their supply chain, produce their collections in their own atelier or a Fairtrade environment and we try to track down designers who consider their environmental impact too. Alongside all this they must be stylish, we want to show that fair fashion can be stylish too. Relaxed styles easy to wear, elegant and wonderful to dance the night away in!
Why is ethical important to you? 
Some of the bridal wear industry has moved in the same direction as fast fashion, too many 'middle men' in the supply chain, decreasing transparency and quality, increasing waste and carbon footprint. For such a special and expensive item of clothing brides should feel confident that it has been created with love and passion from designer to dressmaker.
Another way to have an ethical wedding gown is to shop fair trade, finding your perfect dress by Celia Grace (Available from The Conscious Bride).
Saving your dress for future children is a beautiful idea. But if you don't want to do this, or can't, there are other ways to make the dress even more sustainable… allowing it to be re-used by giving to a charity shop, or specific wedding charities such as the Wish For a Wedding charity. Wish for a Wedding is a charity that arranges weddings for terminally ill people wanting to get married. A wonderful way to bring joy to another person, with something that bought joy to you.
THE RINGS
Rings (wedding or engagement) can be ethical in various ways. They can be made fair trade, made from ethically sourced materials, made from recycled materials, or conflict free materials.
Frilly by Lily wedding rings are available on Ethical Market. Their Ancient Awe ring is made using certified Fairtrade Gold marked with the Fairtrade Gold stamp. For this ring they use Gold from the artisanal Sotrami mine in Peru.
Another option are Arabel Lebrun designs. With a stunning range of rings perfect for both engagement and wedding, it is the wonderful place to chose a ring. Every ring is carefully made from fair trade gold, white gold, rose gold or silver; plain or with ethically sourced diamonds.
Just Trade will be releasing their first ever Wedding ring for 2018. We are very excited to see it!
DECORATIONS
Table decorations are a wonderful way to set the tone of the reception & lets your individuality through. There is a variety of ways you can be ethical in your table decorations: Use fair trade, sustainable or ethically sourced table decorations. Or use locally sourced flowers (this is the same for bouquets & discussed below).
We have some gorgeous fair trade lanterns, perfect as wedding table decorations or to decorate outside at weddings.
One of our favourite wedding trends at the moment are painted leaves as place settings. And there are plenty more natural table decoration ideas. Beautiful table cloths and ribbons are available from Kate Cullen. Each hand-dyed using natural dyes.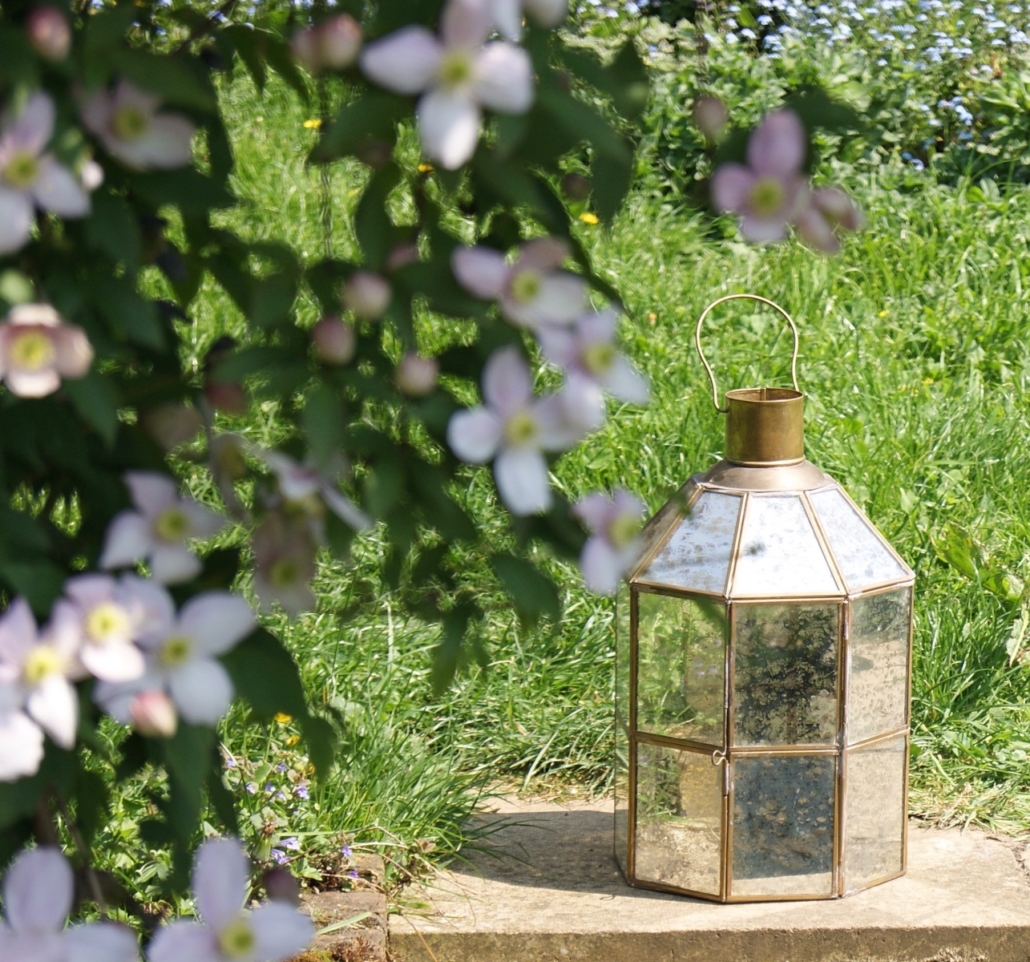 THE FLOWERS
There are a wonderful range of florists in the UK. Finding a florist who can work with you and create what you want ca be wonderful. But with the range it also means you can find florists who use locally sourced (and therefore more eco-friendly) or fair trade. A few of our favourite florists who work to produce personalised wedding flowers include: Pod and Pip in Wiltshire, Elsies Flower Basket in Stamford, The Real Flower Company in London… there are many more so search flowers in your local area to find one close by.
We spoke to the lovely Elsies Flower Basket about why they love arranging flowers for weddings, I love all things natural and am inspired by nature and love walks in the countryside. I enjoy arranging flowers, creating beautiful designs with different textures, colours and fragrances. I love flowers
THE FAVOURS
Favours are a great way to thank people to being a part of your special day. They can give your guests or wedding party something to remember your day with. And Home of Juniper offer a lovely range of favours.
Our wildflower seeds are beautifully packaged and designed in the UK. As well as being an affordable gift, when planted they created a lovely environment for bees and butterflies.
We also have some gorgeous personalised candles and beautiful, handmade ceramic hearts.
————————————————————————————————————
Have a wonderful day, whichever day you have decided to tie the knot in 2018 (or in the future). We love to see happy wedding photos, so please feel free to share the with us on social media. Or tell us if you have any other ethical wedding ideas. Or if you have any questions please feel free ask on email or our social media.
https://homeofjuniper.co.uk/wp-content/uploads/2016/09/junpier-logo-clear.png
0
0
homeofjuniper
https://homeofjuniper.co.uk/wp-content/uploads/2016/09/junpier-logo-clear.png
homeofjuniper
2018-05-19 06:30:20
2018-05-18 12:07:39
How To Get Married Ethically