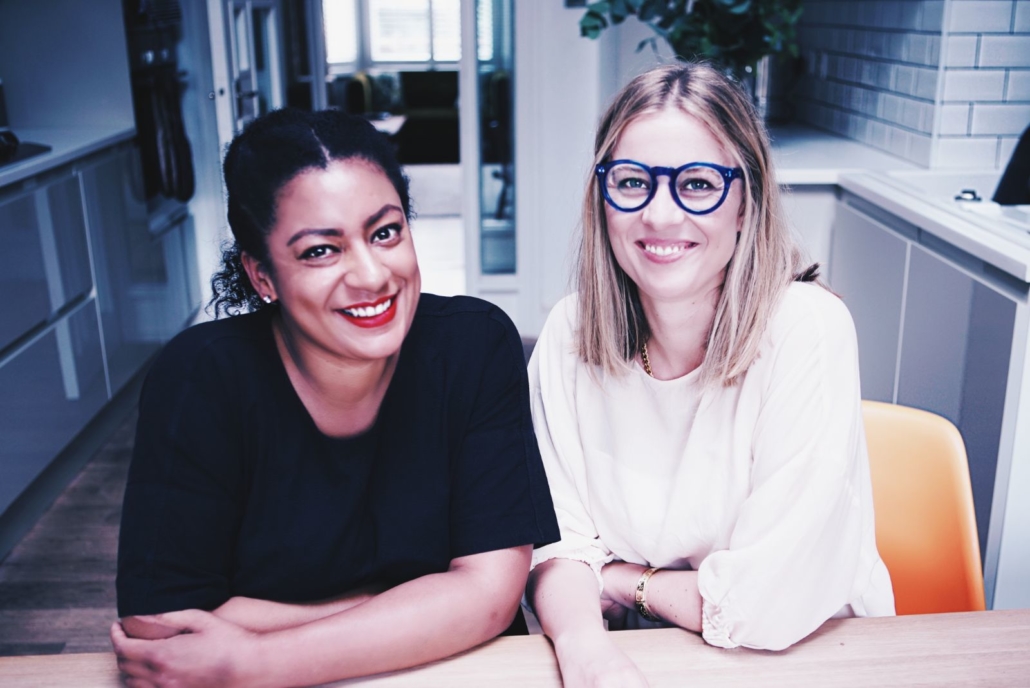 –
One of the amazing things about magazines and blogs is the voice they give; not only the writers and editors, but also the people who see the world in the same way. They allow the spread of knowledge and understanding and creativity. We spoke to Valerie one of the editors of Fable & Matter to find out more about her online platform and see what it is like running a start up:
What is the inspiration behind Fable & Matter?
Fable & Matt
 is an online platform that challenges and inspires women to think about their lifestyle choices and consumption habits. We believe that being more "conscious" about how we live can fit seamlessly within the context of a modern lifestyle, and so we spread that message through our content, our tone of voice and our style.
There are a lot of terms out there such as "ethical", "sustainable" and "eco" that are often overused and considered unsexy because they still have a lot of negative connotations and stigma attached to them. We're exploring ways in which we can change the status quo of sustainability by demonstrating that having a positive impact on the world is a cool and intelligent thing to do.
–
What can people find when browsing your site? 
So much! We create fresh content weekly, which usually includes thought-provoking pieces about all sorts of things, from the environmental impact of a cocaine habit to the latest mobile phone design helping people switch off from technology! On top of that, we provide guides to help people make practical choices, like how to find meaningful work or how to reconnect with your mother – things that a lot of women struggle with but aren't sure how to tackle.
On top of the content, we also have a shop of handpicked ethical products to help a conscious woman find exactly what she's looking for, which includes fashion, beauty, home, media, food… all sorts of things!
 –
Can you tell us a little more about the team behind Fable & Matter?
We're a tiny team of just two: Alicia and Valerie (that's me)! We've been best friends, flatmates and colleagues for many years and always knew we wanted to start a business together.
We first met at London College of Fashion where we studied Fashion Management, but when we graduated we felt really disillusioned by the reality of an industry that is so toxic in so many ways – not only from a production or supply chain point of view but even down to how you are treated as a graduate in big fashion HQ's for example. We also realised that we knew embarrassingly little about sustainability and ethics within the fashion industry!
The start of our research and journey to be more aware about what, where and how much we consume became so prominent in our lives, that it felt like a natural step to create a platform where we can share our learnings and take people on this journey with us.
–
F&M covers a wide range of topics. How do you find your subject matter, or does it find you?
It's definitely a bit of both!
We're still in the process of figuring out what resonates with our audience and we're walking this fine line between which topics are 'current' versus whether we can either create a conversation that's new or fresh or come at an existing topic from a new perspective! We try really hard not to regurgitate what's already out there but it's important that we try to give our audience what they need to help live that conscious lifestyle. It will be an ongoing process of evaluation as we grow, for sure, both as a business and even as we grow personally.
–
If you were to give one piece of advice to your 17yr old self, what would it be?
Ah, that is a tough one – we're both still trying to figure s*it out! We'll never have it down perfect because this whole experience is a journey, not a destination, but, to our younger selves there are three things along the lines of:
"1. Don't worry and stress yourself out too much. You don't have to have it all figured out, and especially not right now.
2. Don't believe everything you get told. That's just other people's version of the truth and what they believe in, but you can choose which parts resonate with you and which don't and still be open-minded about the world.
3. Find a way to make enough money so that you can live without worrying, but it's more important to that you realise to find a career that you really enjoy doing and that gives you meaning or purpose. Every job chosen purely for financial gain will feel painful after a while and will come with its own price."
–
What is a normal day like at F&M?
There's no such thing as a 'normal' day for us!
With just the two of us running the business, every day is different because we're both hands on with every task that needs doing, as and when it comes up. Saying that though, there are certain things we do regularly, such as writing, editing and layouting content, finding ethical brands and products, speaking to brands about collaborations or consulting them to help solve any business challenges they might have. We also try to go to as many events as possible to educate ourselves and network!
While this all sounds like a lot to pack in (and it is!), we also both try to do yoga, exercise regularly, eat well, see friends and family and ultimately be kind to ourselves and to one another. If we're not well, for example, we don't try to 'push through' because we don't believe in trying to set up a business and literally hustling ourselves into the ground! In that way, we apply sustainability to our own energy levels.
–
F&M embraces the empowerment of women. What empowers you?
There is definitely an element that we empower each other as I could never imagine doing it all by myself. We've always been a good team as friends, but now also in business. While we're both headstrong and full of drive, we each have our moments where we feel full of doubt, exhausted or vulnerable. Luckily, we tend not to have such moments at the same time, which allows the other one to take the lead and help pick her partner back up in whatever way she needs it. It's empowering to do it as a close unit and know that we have each other's back.
At the same time, we feel privileged to be able to be our own bosses and to have the freedom to create, iterate and grow Fable & Matter at all. Being self-employed or setting up your own business is really not for everyone, I understand that now more than ever, but I am so glad that we did it. It is incredibly rewarding and empowering. But it definitely helps if you have a network around you that feels like a support system and keeps you sane such as your family, partner, friends or like-minded women.
–
We love the name! Where did it come from?
Thank you so much! I wish we could tell you a really inspirational story here… but it was
just one late night at my home with a few glasses of wine where we brainstormed and scrolled through an online thesaurus hunting for a name that would encompass our vision for the brand!
We knew, of course, that we wanted to create a business that would merge content with products. We came across the word 'Fable', which is such a beautiful old word that is hardly ever used these days, but it really resonated with us in terms of representing the stories we want to tell.
'Matter' on the other side has a double meaning. It stands for both the physical materials (the products) that we showcase and it is literal in saying that what we do 'matters'.
To us, and hopefully to others!
 –
Describe F&M in three words
Integrity, Intelligence & Style!
–
What does the future hole for Fable & Matter?
The beauty with our vision for Fable & Matter is that the possibilities are endless and we have crazy big dreams in the long-term!
In the nearer future, we want to test the waters with mediums other than written content e.g. video, and we're playing with the idea of portraying ourselves and our own personas more so that people know more about who's behind the Fable & Matter concept.
We're also focusing more on a B2B consultancy arm because we believe that we can add even more value by helping conscious brands reach their audience of millenial women who care about both ethics and aesthetics. That way, we can enable true change even faster.
All that will probably keep us busy for quite a while!
https://homeofjuniper.co.uk/wp-content/uploads/2016/09/junpier-logo-clear.png
0
0
homeofjuniper
https://homeofjuniper.co.uk/wp-content/uploads/2016/09/junpier-logo-clear.png
homeofjuniper
2018-05-13 11:19:01
2018-05-13 11:22:56
In Conversation With Fable & Matter