Fair Trade Fortnight
Fair trade fortnight was started to spread the joy and knowledge of fair trade, and why it is important. And you can't find anything much more joyful than the homeware and accessories produced by the collaboration of Aura Que and Kaffe Fassett. And made fair trade in Vietnam. We were lucky enough to be able to ask them a few questions about their collaboration, and why fair trade is important to them.
How did the collaboration Kaffe Fassett and Aura Que begin?
Kaffe Fassett has been designing fabrics and textiles in the craft world for over 50 years now. Though Californian, he has been based in North London since the 1970s, and I have worked with him freelance over the last few years, having first heard about him when I interned at Rowan Yarns in West Yorkshire (who Kaffe designs knitwear for) when I was fifteen! I saw an opportunity to work with his beautiful textile designs on a range of readymade products made by fairtrade producers, and after discussing it with Kaffe and his team, we went ahead with the collaboration launching for SS18!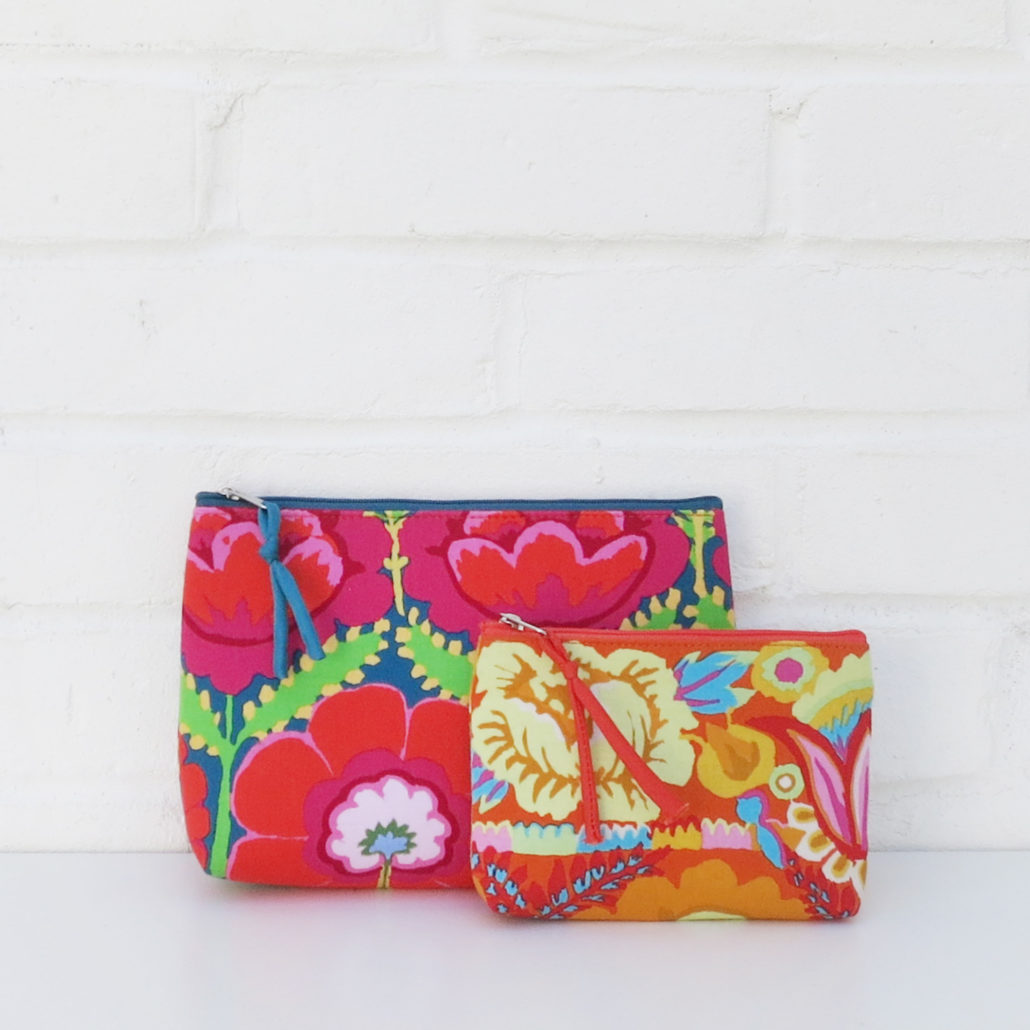 Have either of you worked in this kind of collaboration before? 
Kaffe has worked on many different collaborations over the years, from knit designs, to quilt designs, to needlepoint embroidery. For me, I find his work very inspiring and working with his guidance is a great way for me to introduce a vibrant colourful range to AURA QUE!
The beautiful pieces are handmade in Vietnam. How important is it, to you both, that you know how and where the products are made?
Kaffe has always been interested in the making process, as a true craftsman himself, whether visiting cloth manufacturers in Scotland, or fairtrade weavers in India with Oxfam in the 90s. Having visited both India and Vietnam many years ago, Kaffe has always found Asia really inspiring for his design work and ideas. For AURA QUE, I have always wanted to combine artisanal crafts and quality making with ethical principles, and working with fairtrade producer groups in Nepal and Vietnam, combines both our appreciation for artisan craftsmanship, handmade processes and traditional textiles.
For this collaboration, I have started working with a new fairtrade producer group in Hanoi in Vietnam, which is located nearer to where the fabrics are printed in South Korea. I visited Hoai and her team in Hanoi to work directly on the first samples to finalise the designs in person, as I find this is the most effective and personal way to work. I also managed to get a week off after finalising the samples to backpack through Vietnam, so the whole trip was a great introduction to a fabulous new country I look forward to carrying on working with. Kaffe loved seeing the pictures of my adventures, and reminisced about his trip there many years ago!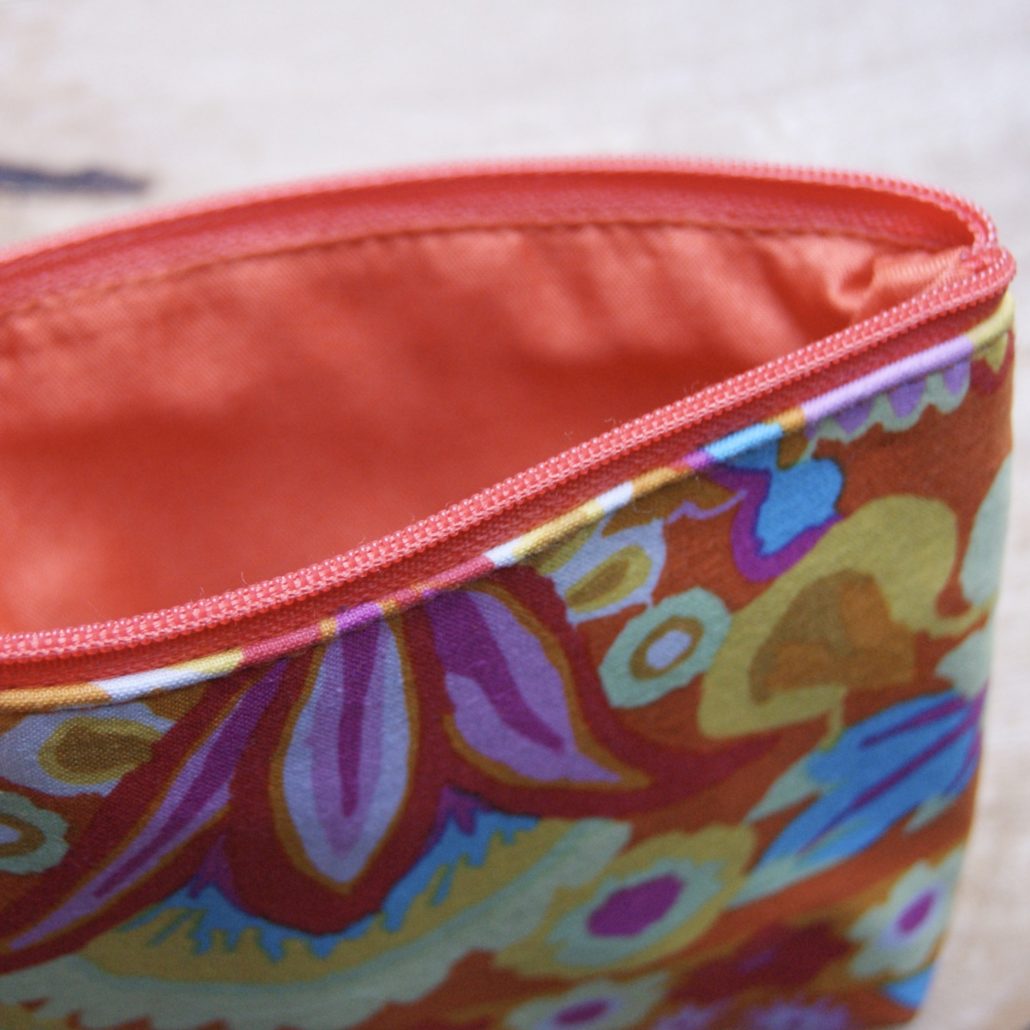 Do either of you have a favourite piece? 
I love the small ANI purse, with the bright lining and little zip pocket inside so it can be used as a coin purse or small makeup pouch, it is a great pop of colour for inside any handbag! I really enjoyed branching out into interior accessories, with the oven glove and apron, which are really fun for the home.
What is your favourite aspect of design? 
I love working with materials and textures, developing ideas directly with the talented artisans in the workshops I work with – it is definitely a more 'hands on' approach! Especially when working with small producer groups that may have limited resources and equipment, it is exciting to work through design solutions collaboratively to get the best product and ensure that productions will run smoothly.
Where do you get your inspiration from? 
Kaffe has always been inspired by everything around him, from patterns in nature, to carpets and pottery designs he sees on his many travels. It is inspiring to see how he interprets ideas, and plays with colour combinations and themes, and still coming up with new ideas even though he celebrated his 80th birthday last year! Very impressive!
What plans do you have for 2018 that you can share with us?  
Im hoping to develop more product designs with Kaffe's fabrics for future collections, and hopefully expand into more homeware and lifestyle products as well as looking at other artisan skills such as embroidery, weaving and handpainting, which would combine his colourful style and my ethical principles.
Fair trade can sound inaccessible, exclusive and even boring. These beautiful, useful products are anything but. Bright, beautiful, useful and well priced. The fact they are fair trade means the people making them can have joy from them too. Beautiful designs that are useful and made fairly, what more could you want. We also have some of Aura Que's other designs including our bestselling notebooks. All made fair-trade. Is there anything more you want to know about Aura Que, Kaffe Fassett or the fair trade principles? Let us know your thoughts.
https://homeofjuniper.co.uk/wp-content/uploads/2016/09/junpier-logo-clear.png
0
0
homeofjuniper
https://homeofjuniper.co.uk/wp-content/uploads/2016/09/junpier-logo-clear.png
homeofjuniper
2018-02-27 06:34:53
2018-07-20 19:56:11
Fair Trade Fortnight - Interview with Aura Que & Kaffe Fassett