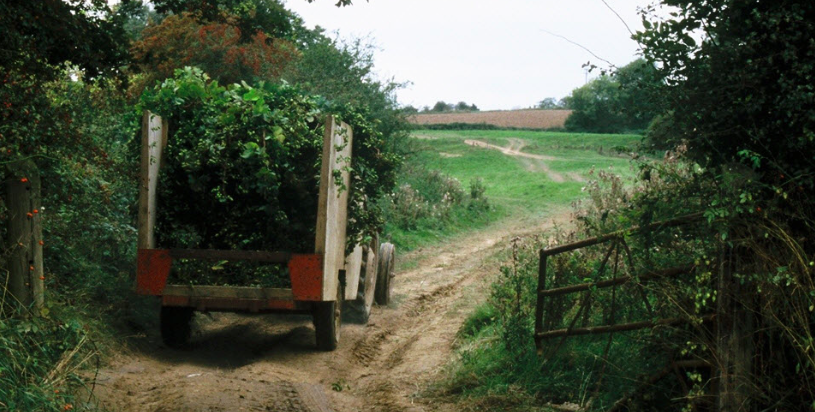 Hops are best known for making beer, but beyond that we didn't know anything more, so we had a chat with A Bushel of Hops. Here is a little more about what it is like to grow hops and a bit more about A Bushel of Hops.
What is great about hops?
I enjoy growing them and being outside, it is simply what I do. Every year is different so it is never boring
Why and when did you start a Bushel of Hops, and what can people find on the site?
I became interested in Heritage varieties that had been grown in the early 1900's on the family farm and the inspiration grew from there.  I once had a small suckler herd of cattle so there was a vacuum when they went and having my own hops was a natural progression.   I decided to grow some varieties mainly for the home brewers which meant I needed to have a website.  My daughter and Son-in Law have done all the hard work there to set it up for me.  They still help as I remain rather a digital novice. They run their own business too  https://www.instagram.com/theshedatcooroy/   
I hope people can find general information on the website and I do get a lot of enquiries from people all over the world wanting information about growing hops themselves.  I try to share how they are grown and I guess I hope they will share my enthusiasm too.  I love hearing back from brewers how they have  used them and what beers they have brewed. It completes the circle for me. 
When someone buys my hops then may have enjoyed seeing them grow via the posts I do throughout the year, but more importantly they will  know the provenance.  There is no middle man and I never sell last seasons hops. It's the oils in hops that hold their natural preservative qualities and aromas.  As a grower I believe 'fresh is best'. To preserve these I dry the cones slowly for 8 – 10 hours, then press and vacuum pack them in Mylar bags to preserve them.  Oxygen, light and heat are the worst enemies. The Mylar excludes oxygen and light then I recommend anyone buying these packs, stores them in a fridge or better still freezer until required.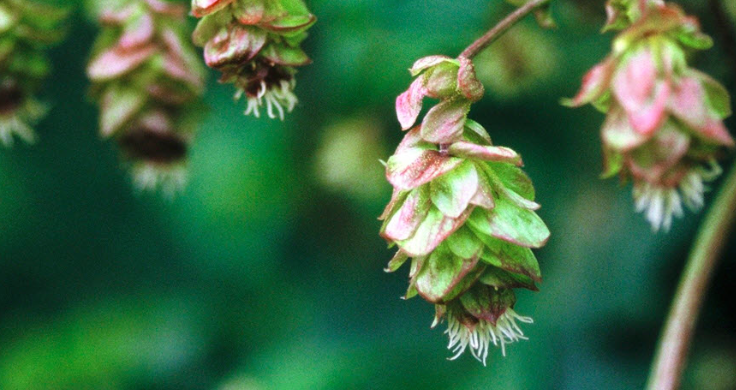 There are less than 60 growers left in the UK, I am one of the smallest. We have some of the best hops in the world and some amazing passionate growers.  It is such a hands on year round crop to cultivate you have to love them to do it.   
I started up an Instagram site to separate the hop fabrics from the hops for beer.  It didn't work and I feel it has morphed into me being a cheer leader for hops!
I designed fabrics mainly for my own use but the t-towel I recently designed is different. It has  94 different British hop varieties on it.   A donation from each sale will go to British Hop research, I have had support over the years from Dr Peter Darby who is chief researcher.   He has been generous in helping many many other people and Wye hops need funds to continue their research programme. With climate change and the search for different disease resistant varieties their work is vital to the whole British Craft Beer as well as British hop industry.  I am hoping to get a few t-towels are sold as Christmas gifts for home-brewers but I know marketing is not my strong point but I am keeping fingers crossed the sale of these t-towels will help a little. Click here to find these wonderful hops tea-towels.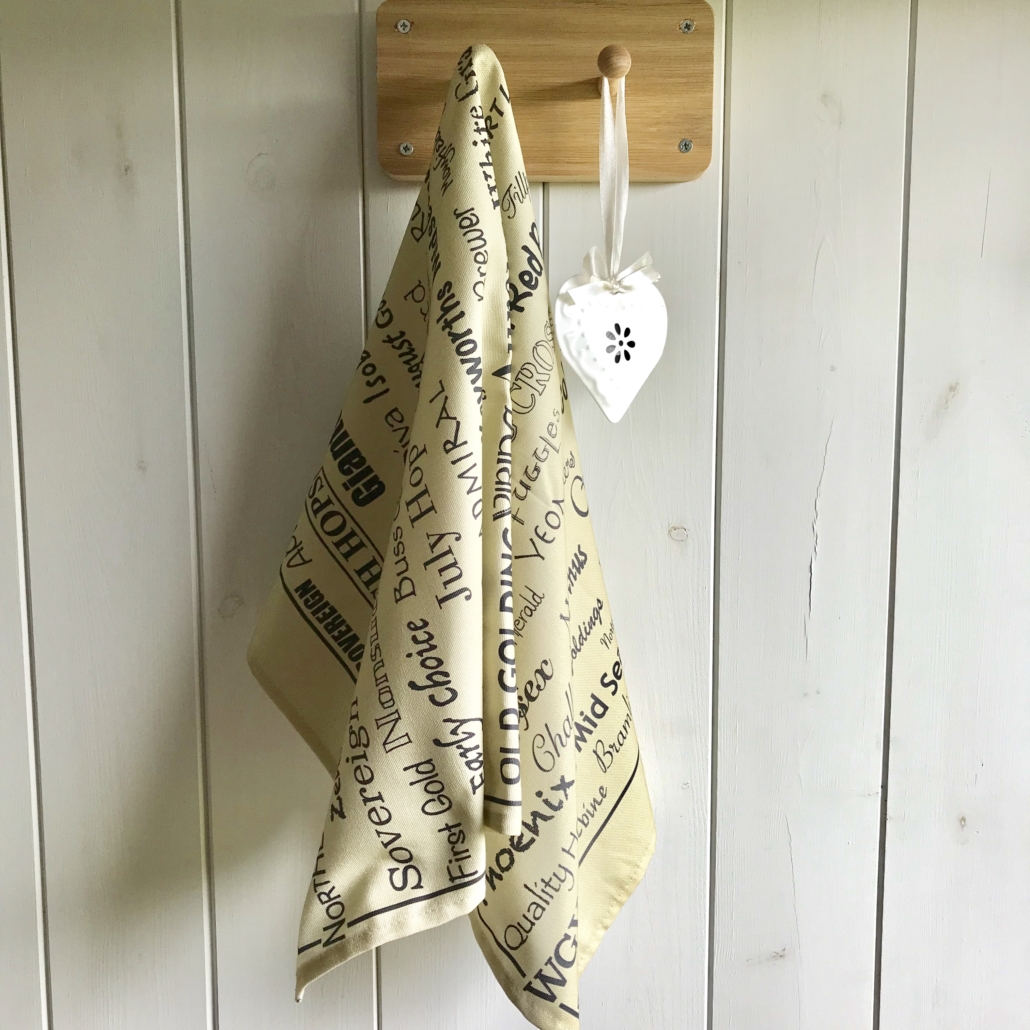 How many people work on your hops farm?
My husband helps me on different jobs and I also have friend and her husband who like hops and muck in at different times. Then occasionally during hop picking we have help from family too. 

Can you tell us a little bit about the growing process, is it a lot of work all year, or just busy seasons?
It is pretty much a hands on all year, but for most of the year it is not an everyday commitment like a dairy herd for instance.  Twiddling in Spring and Picking in September  are the 2 times a full on commitment  is needed.
Winter is maintenance of machinery and the wirework which supports the hops.
Planting new varieties or replacement plants is done in February then it's stringing.  I use (coconut fibre) coir string, which is biodegradable as well as being coarse for them to climb up.
Twiddling is from April through to early June.  They grow fast sometimes 6 inches in a night, and are picked in September.  
Picking is the most relentless time, it really is full-on, you cannot just have day off because you don't feel like it!  Picking times vary between early, mid-season and late varieties and this needs to be judged correctly as they are ripen.  Then they are picked, dried, pressed  and packed.
Autumn is bine cutting, after which the whole cycle starts again.
What happens to the hops? Can you tell us a few of the people you supply too and what they do with the Hops?
There's a website shop to purchase hops of course as I mentioned before set up really fo rate home brewer. However, some varieties I have more plants of so am able to sell small quantities to a 3 local microbreweries.  My hops would be minuscule compared to their total usage but it is always a thrill to taste beer knowing your hops are used.  That is my little luxury of the job! 
For the future I do not want to get much bigger or I want to continue to enjoy it, especially as I still work on the family farm. 
Instagram – @la.juniper       Twitter – @homeofjuniper     Pinterest – @lajuniper1      Facebook – @lajuniper
#fillyourhomewithflowers #homeofjuniper
https://homeofjuniper.co.uk/wp-content/uploads/2016/09/junpier-logo-clear.png
0
0
homeofjuniper
https://homeofjuniper.co.uk/wp-content/uploads/2016/09/junpier-logo-clear.png
homeofjuniper
2018-11-07 06:55:40
2018-11-13 13:18:19
A Bushel of Hops | Interview with a Hops Grower