When Everything is Pants | Underwear
A collection of pants and bras that we love and that are a extra special.
Kinky Knickers
This wonderful British brand was started in 1935 and is still making beautiful lingerie today. Each collection is influenced by their 1930s history. Find lace, bamboo and cotton pants, each handmade in the UK and beautifully designed.
Their range also includes organic, cotton nightwear. And bamboo underwear and nightwear.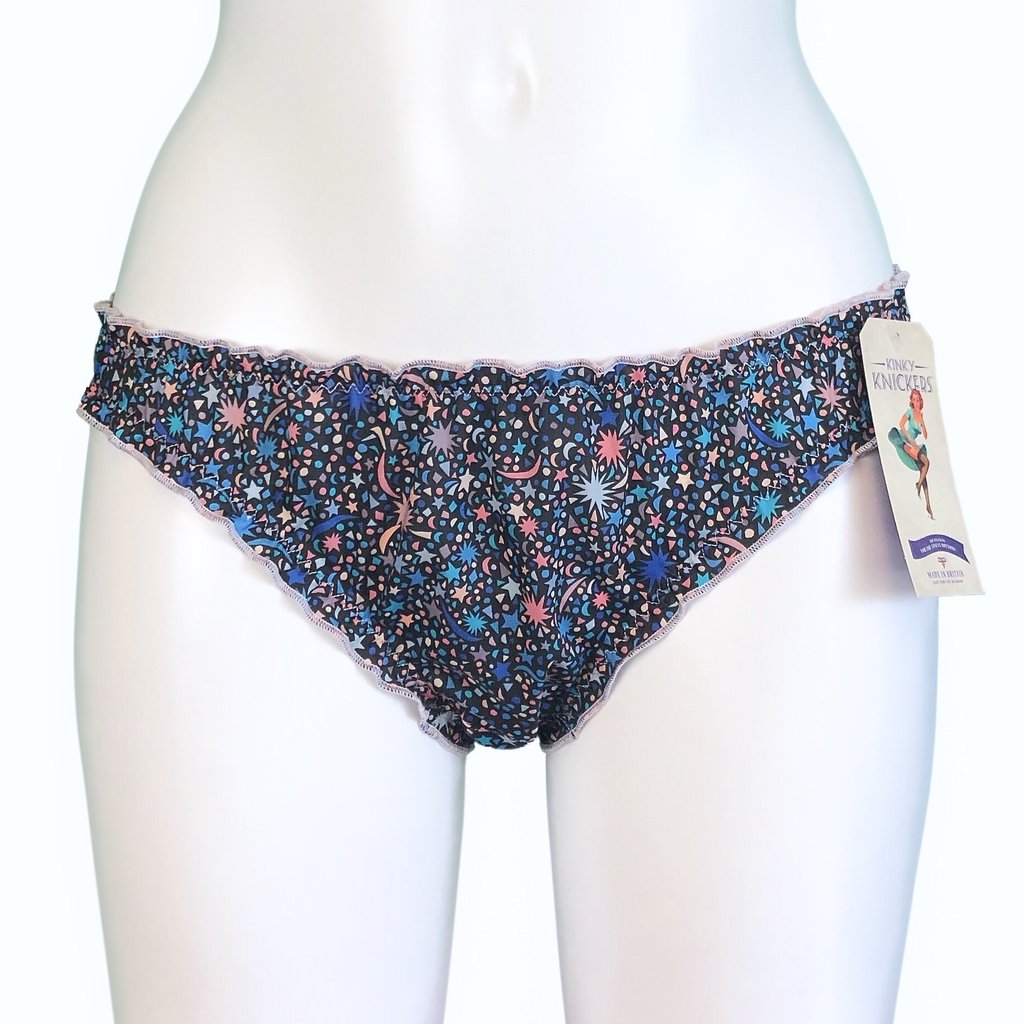 Shape wear
Shape wear can be great for when you need a little extra confidence in an outfit*, especially for special occasions such as Weddings. These are our favourites. As well as being elegant they have are part of the Pink Ribbon campaign, Wacoal raise money each October through a range of activities not just in the UK, but in America, Vietnam, Hong Kong, India and other countries (for more than 20 years in some countries.)  
Bras
Bras can be a pain, beautiful or a support. There are a lot of lovely bra brands around. We love
Woron, a sustainable fashion brand from Sweden. They have a simple and elegant range of bras made from organic cotton.
And something for a smaller price range love this Wacoal bra*  .You can find it on the Belle Lingerie online store. (see why we love them in the Shape wear section).
Reduce and Recycle
Getting ethical! There are numerous ways to get a little more ethical with underwear. The first is reduce. Buy better to reduce the amount you have to buy. It may meaning spending a little more at the time, but it means they will last longer. If you have a budget try buying from places like (small, online business) Belle Lingerie* .
Recycling can be a little tricky with underwear. Bras will be accepted at some charity shops. But there are places you can recycle some underwear. Smalls For All accepts lightly worn bras (still wearable). And You can recycle all sorts of fabric at the Fire Fighters Charity.
Let us know if you think there is a brand we have missed off via our social media,  and we will try and add them next time.
Need to send your underwear to Smalls for All, or need to post anything else, you can send with Parcel2Go *
We use affiliate links in some of our blogs, including this one. All affiliate links are marked with a * – this means if you spend money with this business, we will get a little money back as a thank you from the brand for sharing. Please message us for more information.
https://homeofjuniper.co.uk/wp-content/uploads/2016/09/junpier-logo-clear.png
0
0
homeofjuniper
https://homeofjuniper.co.uk/wp-content/uploads/2016/09/junpier-logo-clear.png
homeofjuniper
2019-08-25 07:19:44
2019-10-01 09:52:28
When Everything is Pants | Underwear