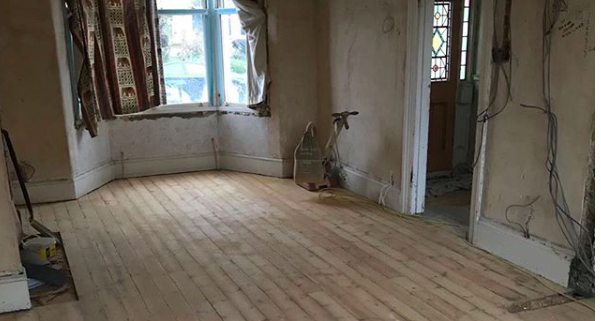 Have you ever renovated a house, or is renovating or designing a house something you just daydream about? Renovating a home always sounds glamorous. Getting to chose all the tiny details of your home while working around the history of the house… but it is something that can also be a little bit of a nightmare. We spoke to the Allens about their beautiful but troublesome renovations.
When did you purchase your house in South London? And when did you start renovating?
We bought at the end of  Feb 2017 (although we first viewed it on 4th July 2016) our renovation really began December 2017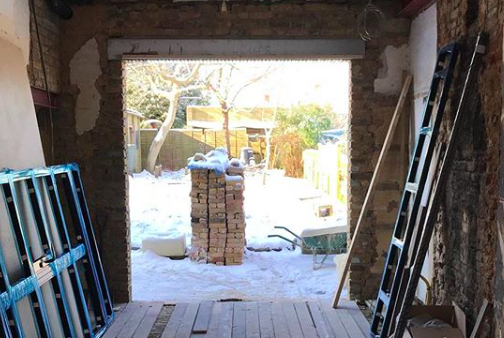 Why did you chose this house in particular?
Proximity to a mainline station and because it's a pocket of London that relatively speaking remains in the realms of affordability
Has the amount of renovation needed shocked you or is it about what you were expecting?
I think I knew the amount of renovating it required but I have been shocked by how long a process that is and therefore consequently the cost.
What has been the hardest or most expensive part of renovating so far?
Gosh where to start – replacing sash windows, total re-plumb and plastering were the biggies, followed by the electrics.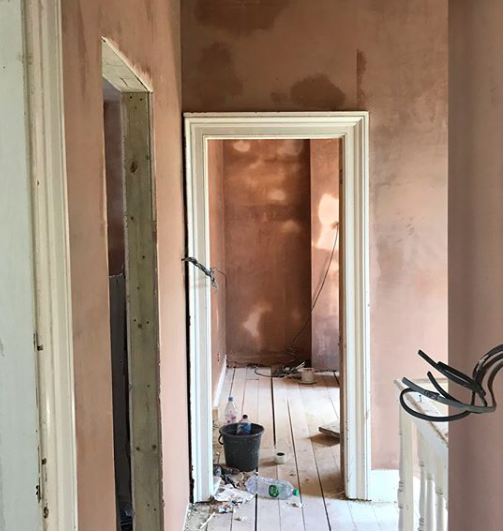 How much of the renovation are you doing yourself?
We're not massively handy but my husband has used all his holiday and weekends labouring on the site in a bid to keep at least that bill down.
We have a baby so its not easy for both of us to be there.
What has been your favourite part of renovating the house?
Design choices without a shadow of a doubt! & it's even better seeing them come together. Research has also been fun. Building the Instagram account @renovating_a_nightmare has been such a positive experience. It has opened my eyes to a whole renovating and interiors community. Everyone is so positive. If you paint a wall or sand down a doorframe you get loads of virtual pats on the back for getting stuck in. Trust me that can really lift the spirits during the dark days of renovation when things actually appear to be going backwards.

How much of the original decoration have you kept?
We worked our socks off to keep and repair the original coving. It was probably a more expensive exercise than replacing it when I think of the man hours involved. However, you have to try and preserve what's original as it has a charm that's incredibly hard to replace. That said there are often things that are too far gone to restore and you musn't beat yourself up about those things. We also put reclaimed fireplaces back into the chimney breasts and didn't overly fixate ourselves on whether they were exact matches to the year of the house. This is real life and we're not the National Trust after all.
Where are you finding the home decor, such as lighting and fireplaces, that you are using?
I found one fireplace from a salvage yard, but to be honest it was hard work to get it to fit together. The rest were bought from a specific shop dealing in restored fireplaces. We went to Avalon in Sydenham. Wards also have a very good name.
Lighting has been bought from all over. I have some designer pieces. I have a FLos IC light, then I have Outdoor lights from Astro in my bathroom as they have the right IP ratings from Bathrooms. I have bought from Jim Lawrence, Soho Home, Ebay & Timothy Oulton. The best bargain I bought is the outside bulk heads for £20 each from B&Q !

What tips do you have for people wanting to do their own renovation?
Make sure you have access to contingency funds, particularly if you're renovating an old property. And be sure of how you plan to live in it. Don't compromise on the things that really matter and do compromise on all the rest. Also don't be rushed into paint choices. Live with just the mist coat for a while and understand the light before you commit. Get the bones in. Spend the Money on lighting and sit on a bean bag. Furniture can come later.
And finally what is harder renovating the house, or parenthood?
Both ruin your back. I don't think I can stand up straight anymore !!! If you do both together like we did, you probably need your head tested ????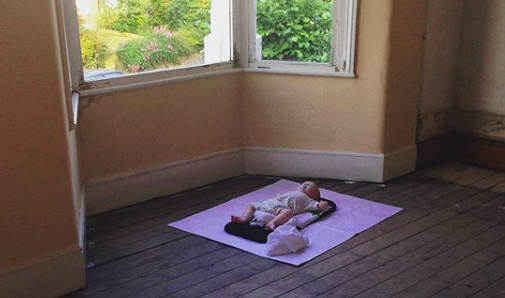 Instagram – @la.juniper       Twitter – @homeofjuniper     Pinterest – @lajuniper1      Facebook – @lajuniper
#fillyourhomewithflowers #homeofjuniper
https://homeofjuniper.co.uk/wp-content/uploads/2016/09/junpier-logo-clear.png
0
0
homeofjuniper
https://homeofjuniper.co.uk/wp-content/uploads/2016/09/junpier-logo-clear.png
homeofjuniper
2018-10-13 09:00:36
2018-10-09 19:29:19
Renovating a Nightmare | Interview