This June, we have added some beautiful new ceramics to our site. Each handmade in the UK by the lovely Megan. We managed to catch up with Megan and have a chat with her about her ceramics and the creative process.
First, can you tell us a little more about yourself?
I live on the edge of the New Forest with my other half and a lovely (but exhausting!) eight month old puppy. And get to work in a fancy shed in my garden producing very small batches of hand built ceramics. Instead of using a potter's wheel, I hand build each item individually, which is slow but incredibly satisfying. I used to be a secondary school teacher but took the plunge and started selling my ceramics just over three years ago. And it's definitely the best job I've had, despite the stress that can sometimes accompany a small, creative business

What made start making ceramics? And when did you start?
I've always enjoyed being creative and as a teenager I spent a little bit of time with my grandparents' neighbour, who made beautiful ceramic ducks in a studio in her garden and who very kindly let me play around with some of her clay! I didn't give ceramics another thought until about seven years ago. After returning to a job in teaching after a year out travelling I realised it wasn't something I could do forever. I knew I wanted to do something creative and be my own boss and I suddenly remembered how much I'd enjoyed working with clay when I was younger. One day I did a taster ceramics course to see if it was something I could do everyday and that was it, I was hooked, it was that quick! I obviously didn't start selling ceramics straight away, and I spent a few years working towards the day when I finally felt somebody might actually pay me for one of my mugs!
What inspires you when making your ceramics?
My creative process is a fairly practical one, as I tend to think of things I'd like in my own home! Although I love the more traditional colours and designs used in a lot of wheel thrown ceramics I really struggled to find contemporary, simple ceramics that weren't factory made, so initially this was a big factor in the kinds of pieces I chose to make. I now also spend time looking at household trends and designs and this often inspires me when it comes to thinking of new pieces to make.
What is your favourite part of the creative process?
My favourite part is definitely coming up with a new idea for a piece and making the first test. Often you end up with something that belongs in the bin. But I love the excitement when you produce that one shape or glaze finish that instantly works.
Do you have a favourite item?
Mugs! I'm a big tea drinker and very, very particular about which mug I like to use (I have to confess; it's a cheap, factory made mug with a big chip in the rim!), so I find it especially rewarding to make a mug for someone that might be used for the next twenty years to hold that essential, early morning cup of tea or coffee.
What is the hardest part of the making process?
The hardest part is those periods where you feel like you have nothing new to offer. It happens to everyone and you know it'll pass. It's always a bit scary when you suddenly have a mild panic that you've reached the end of the road when it comes to new ideas. That and the countless pieces you take out the kiln which haven't turned out the way you imagined can make it hard at times, but it's still better than any other job I've had.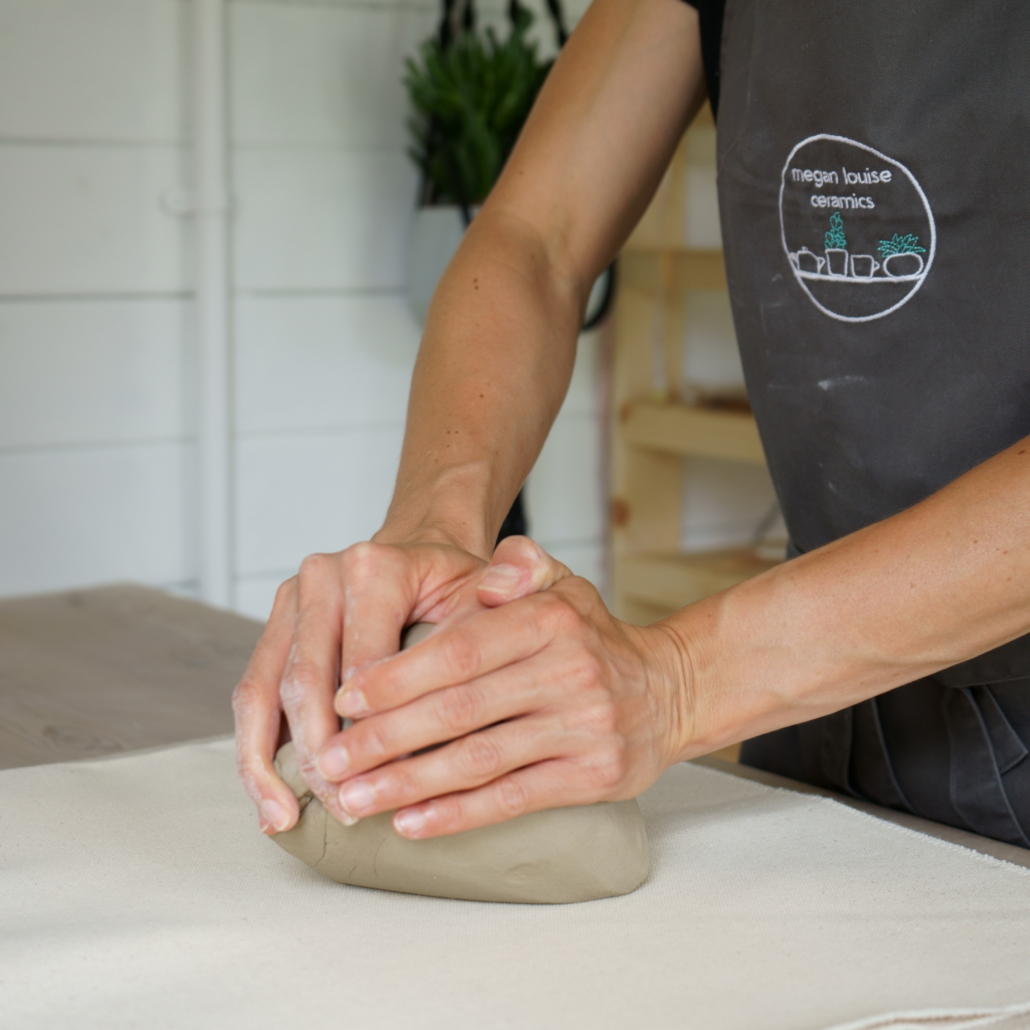 What tip would you give someone wanting to start out in ceramic making?
Don't be too critical when it comes to your own work; handmade ceramics are unique, individual pieces and aren't meant to be perfect. So don't set yourself up for failure by comparing your mugs to the pack of six you see on a shop shelf. Handmade items are beautiful because of their imperfections, not in spite of them. And if they've been made with care and attention they will be absolutely perfect in their own way.
Instagram – @la.juniper       Twitter – @homeofjuniper Pinterest – @lajuniper1      Facebook – @lajuniper
#fillyourhomewithflowers #homeofjuniper
https://homeofjuniper.co.uk/wp-content/uploads/2016/09/junpier-logo-clear.png
0
0
homeofjuniper
https://homeofjuniper.co.uk/wp-content/uploads/2016/09/junpier-logo-clear.png
homeofjuniper
2019-06-16 18:08:04
2019-06-27 18:47:25
Making Ceramics | In Conversation with a Ceramicist