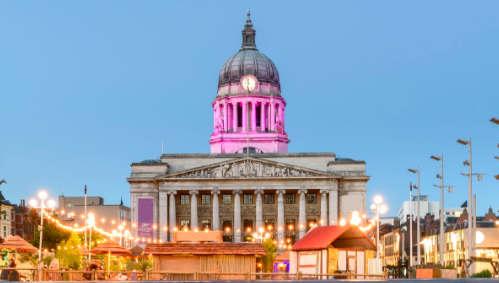 We love to travel. To far distant places, European cities and everything in-between. The other type of travel we love is around the UK.  Discovering new favourite places closer to home.  Which is why we love pebble guide. A new guide that helps you discover new and ethical places to visit in a city. We had a chat with Georgina, the creator of the pebble guides, find out more.
Hi Georgina, can you tell us a little more about pebble guides and why you started it?
After running pebble magazine for a year we realised there were so many amazing businesses all over the UK that would be a big hit with our audience of ethically focused people but that we had no way to connect the dots. My background is in writing travel guides for big brands and people like Time Out so travel guides are something I think about a lot. We wanted to get people travelling more about the UK and loving parts of the country they might overlook and get people exploring more in real life.
The pebble guides focus on everything eco and awesome in 11 categories, we cover the cafes, restaurants and hotels that are sustainable and green but also farmers markets, volunteering opportunities, bike paths, community gardens, crafters and makers. You can also search for vegan friendly places, dog friendly spots, free Wi-fi, hot-desking or places great for cyclists.
It's all free and each city can be found on the pebble.guide URL – it's geared to work on both desktop and mobile and underpinned by Google Maps.
What cities do the Pebble Guides currently cover?
We currently cover Bristol and Nottingham, Brighton is launching soon and there will be Norwich at the end of the year. We are scheduling in 10 more cities next year and our first inter
national city.

4.And which cities are planned for the future?
We are staying out of the capital cities, because they honestly don't need another guide and we want to focus on highlighting the amazing people and projects in regional cities. For the UK, Cardiff, Edinburgh, Oxford, Leeds, Manchester, Sheffield, Liverpool and Birmingham are all on the
slate for next year.
5. What helps you decide which cities to write a guide on?
There's a few things. Partly the strength of the eco, vegan and sustainable scenes in a city, plus we have started with cities our team know really well and then worked with local experts to help compile each one. We visit each one as well to personally check out as many places as we can, the ones we don't manage our local expert checks out. So everything is personally recommended. Brighton will be our largest with over 150 listings. We've been asked for lots of different cities by readers so we're now taking that on board as well.
6. What are your top tips for travelling in an eco-friendly way?
Travel by public transport as much as you can. Hire a bike when you get to your destination or book into a walking tour – they're my two favourite ways to get to grips with a city. Google Maps makes it so easy to tour a new place on foot and I think you come across hidden gems that way. I have a simple zero waste kit for when I'm out and about – so bamboo cutlery, KeepCup, water bottle and a hard bar of shampoo to try and use as little single use plastic as I can.
7. What has been your favourite discovery when researching for the Pebble Guides?
Oooh so many. I think discovering the hu
ge number of amazing neighbourhood restaurants in Bristol that just smash the sustainable/seasonal/locally sourced vibe and the number of places there you can spend Bristol Pounds (the city's own currency) is pretty amazing. In Brighton I loved Kempton – an area that's now populated with some seriously swoon worthy cafes.

8. What other top tips do you have
It's easy to think you have to head abroad for a decent city break but so many of the UK's cities are diverse, exciting, forward thinking and are embracing so many aspects of a more sustainable life that's it's great to support them. If you want to do more than just swing in on a flying visit, our volunteering section highlights projects you can get involved with – perfect if you've just moved to a new city and want to meet people.
9. Can you tell us anythingnew that is coming up for you?
So much! We have a lot of plans for pebble magazine and the pebble guides for 2019 – we're working on a super special surprise which we can announce after Christmas and we're also working on new ebooks (our first one is all about helping people to embrace zero waste – you can get it here).
Links: https://guides.pebblemag.com/
Zero waste kit: https://pebblemag.com/magazine/living/7-essentials-zero-waste-kit
21 ways to go zero waste ebook:
https://zerowaste.pebblemag.com/download/
Subscribe to pebble magazine: https://pebblemag.us14.list-manage.com/subscribe?u=671892ac3bfb358d1d0b1cf97&id=d82dcbd085
https://homeofjuniper.co.uk/wp-content/uploads/2016/09/junpier-logo-clear.png
0
0
homeofjuniper
https://homeofjuniper.co.uk/wp-content/uploads/2016/09/junpier-logo-clear.png
homeofjuniper
2018-09-02 06:30:35
2018-08-21 20:31:14
In Conversation with pebble guides | Ethical Travel