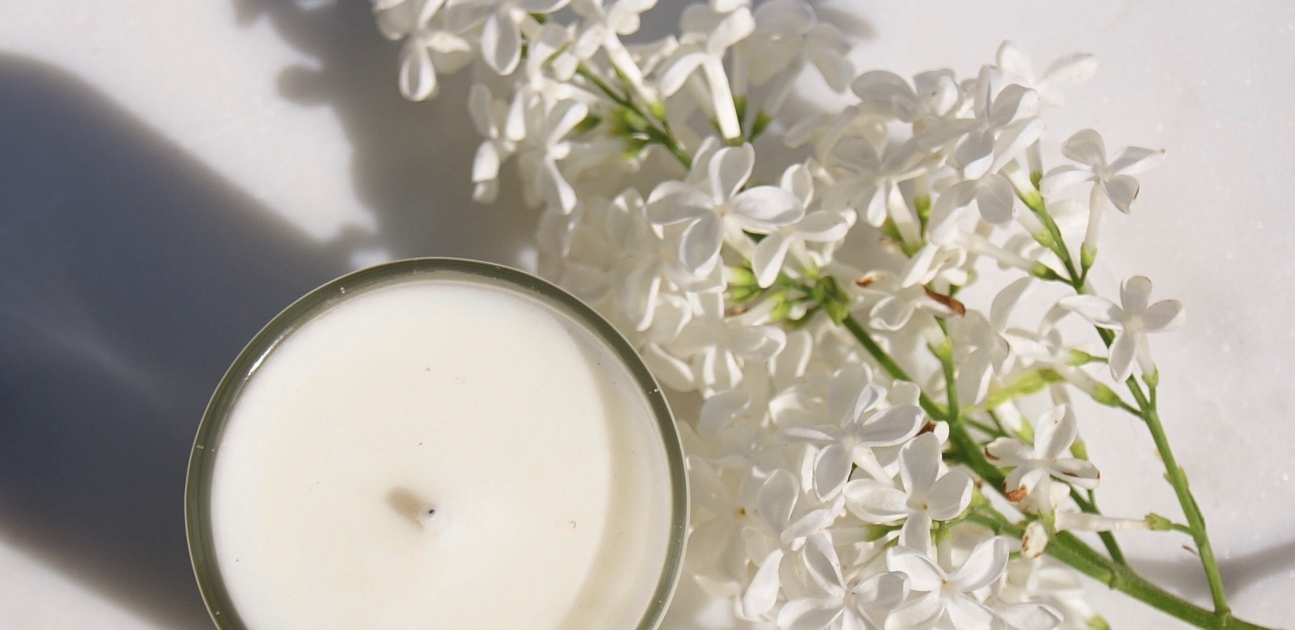 We love flowers! But florals can be an intimidating thing to add to the interiors. But it doesn't have to be flowery wallpaper on every wall. Here are a few ways you can add florals to your home… mostly suitable for renters as well as home owners:
Floral Soft Furnishings | Adding a Few Florals
Perfect whether you own or rent your space! Add a floral cushion or throw to your room to bring the outdoors in and add florals to a space. Perfect for the lounge, bedrooms or even a home office.
The cushion below is designed and made in the UK. The flower pattern is a print of real pressed flowers from an English country garden. Simple and unique, a beautiful addition to your home.
Real Flowers | Beautiful Vases for Beautiful Flowers
Another way to add flowers is to add real or faux flowers to your home. There are some stunning and incredibly realistic faux flowers available from shops such as  Bloom UK. Or you can stick with real flowers from shops or your own garden.
Whether you choose real or fake, a vase is necessary.
Flowers and Embroidery | Floral Art
Adding floral embroidery or art to a wall or side board can be another gorgeous and sometimes unique way to add florals to a wall. Floral embroidery is becoming increasingly popular as a wider range are available. One of favourite floral designers, Helen from Ovobloom, even sells PDFs, so you can sew your own.
We asked Helen of Ovobloom her advice on adding florals to interiors – "when adding anything in your home, don't be influenced by something on trend. Buy it because you want to look at it for the next 5,10,15 years, Buy it because it makes you feel something, it reminds you of something or someone, Buy it because you love it."
Wallpaper| Focus Wall or All of Them?
There are some stunning wallpapers available. Whether you want 50s style, abstract, pastels or Rococo … there are many to chose from. The next choice is whether you cover all the walls or chose a focus wall. Unless you want it full on we suggest a focus wall for more vibrant designs.
The wallpaper below is Asterid by Little Greene. It is a " reinterpretation of a fine illustrative painting from the mid-20th century." And it is washable, so as well as being beautiful it is practical for a busy household.
Wall Stickers | Flowers on the Wall
For a smaller and less permanent addition to the wall, flowery wall stickers are becoming increasing popular.
The sticker below is by WalPlus, available from Ethical Market for only £13.95. A more affordable way of adding flowers to the wall. Perfect for a little girls room. WalPlus have a wide range or designs suitable for any room in the home.
We would love to hear more from you, about the swaps you have made or if you have any questions.
Instagram – @la.juniper       Twitter – @homeofjuniper     Pinterest – @lajuniper1      Facebook – @lajuniper
#fillyourhomewithflowers #homeofjuniper
https://homeofjuniper.co.uk/wp-content/uploads/2016/09/junpier-logo-clear.png
0
0
homeofjuniper
https://homeofjuniper.co.uk/wp-content/uploads/2016/09/junpier-logo-clear.png
homeofjuniper
2018-07-16 18:16:38
2018-07-16 18:27:46
How to Add Florals | Home Decor