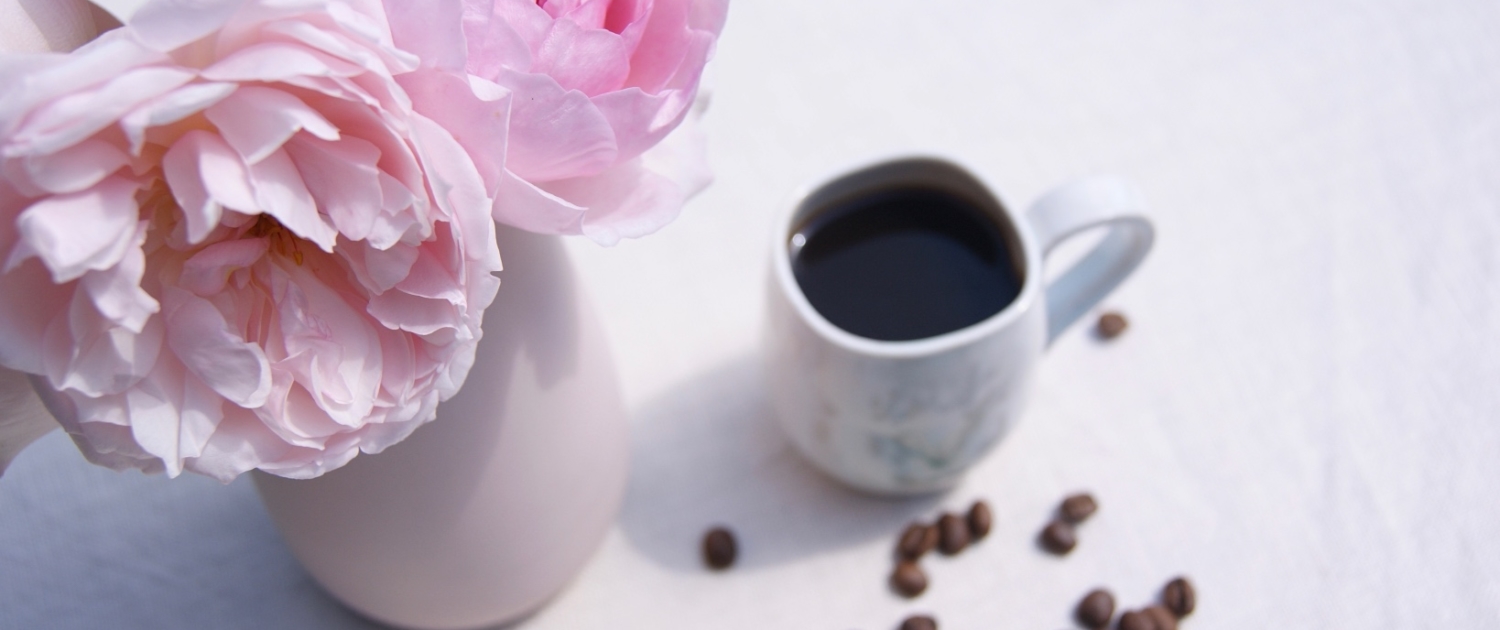 We love British makers and designers. Which is why so many of our products are made and designed in the UK. We also love talking to people who have the same love of all things British. We spoke to Laura,  the editor of From Britain with Love, about why she thinks it is important to support and promote ethical UK brands. 
Can you tell us a little bit more about you?
I spent the first 15 years of my working life as a feature writer, sub editor and then editor on a range of national magazines – including The Garden, Woman's Realm, Woman's Journal, Woman & Home, Waitrose and The M&S Magazine – and during that time I built up a deep love of communicating with an audience through words and images. 
I took time out to raise my family and, after a move from London to rural Hampshire. Spending a year or two writing and editing as a freelance before taking the leap to pursue my own creative projects. I wanted to use the experience and contacts I'd gained to follow my own passion – sustainability and creative living.
I wanted to contribute something that might make a positive difference. To help small-scale ethical producers and workshop providers to connect with an audience looking to live – and shop – more ethically and creatively.
 I had dabbled in vintage furniture upcycling when my children were very small and had sold some pieces at local markets and fairs. That's where I met so many wonderful makers and independents who all seemed to share a similar issue: how to effectively sell and promote their products, and the ethical providence behind them, without spending a fortune or giving away too much of their profit margin via sales commission. 
Online marketplaces often didn't sufficiently promote the ethical nature of what they were creating and they resented being showcased alongside masses of cheaply made and throwaway imported products. Ethical shopping sites didn't focus on UK makers and producers, which seems illogical to me because if you're having to ship something halfway around the world, its eco-credentials are surely somewhat eroded. I decided I wanted to create a well-curated platform to support and promote only ethical UK makers, flower growers and creative workshop providers. Which is where the From Britain with Love story began. 
What is From Britain With Love about, for our readers who haven't heard of it?
From Britain with Love is a blog and directory that promotes ethical UK makers, flower growers and creatives. Users of the directory can search by category, map, key word or business name to find hand-picked independents around the British Isles. This allows users to shop locally – or online within the UK – as well as to find creative workshops near them. 
The directory is not a marketplace or online shop – what we do is drive traffic to the websites, shop pages and social media pages of the businesses who list with us. That way there is no commission to pay on any sales that are generated, which is key when profit margins are tight. My aim is to offer highly cost-effective support that really helps boost the businesses that list with us. 
The blog is where I get to write about the creative workshops I attend, share inspirational crafty DIY ideas and feature inspirational makers who share their stories, creative processes and one or two local loves. The blog features help direct more visitors on to the relevant directory listings and also offers valuable inspiration to the readers who come back time and time again for new ideas. 
The From Britain with Love community is what makes it all worthwhile for me. We have more than 20K newsletter subscribers, 30K+ social media followers and 2.5 million+ viewers a month on Pinterest, delivering tens of thousands of extra clicks back to the website and more than 50K page views a month. 
Combined together, this means we're delivering high levels of highly engaged traffic to the businesses who list with us. 
I really do feel that our big-hearted, creative community is something very precious. We may not be the loudest people in the world, but in our own quiet, creative way we care just as much about our planet and the sort of world we want to live in. I love that when I have written about a maker or grower, their so-called 'rivals' are always full of support – and invariably respond with positive, supportive responses. This is not a cut-throat, highly competitive community. We're a community motivated by mutual support and shared values. By coming together, those values and ethics find a stronger collective voice and we can be better heard. By supporting one another we can collectively grow and flourish and, increasingly, live the ethical, creative lives we dream of.
What influenced you to start Form Britain With Love?
I'd say it was going to lots of fairs and markets and realising that there was nothing special enough to showcase those makers that really stood out for me. Everyone was lumped in together, with no shared ethical framework or design sensibilities. I had a bit of a lightbulb moment when I realised that I actually had most of the experience needed to create something new that might fulfil this need.
Do you think your previous role as a magazine editor has helped you with From Britain With Love ?
Definitely! I learned how to multi task at speed and how to make decisions carefully but quickly. When you're working on tight deadlines all the time, you learn to trust your gut. On design matters in particular, I got used to deciding pretty swiftly if something was right or not. There's no time to dither or be indecisive. I also learned how to effectively manage a large team of creatives and developers – which has been invaluable when managing the design and development of my own project.
As a writer on women's weeklies for years, being able to produce quality copy at high speed was essential. This has really helped me, as I always seem to be juggling too many things with too little time these days. 
One thing I definitely never struggle with is writers' block – I doubt anyone who has ever written for a weekly magazine or daily newspaper has either! No sooner have you put the last full stop on one feature than you're thinking of possible intros to the next. That said, I do really value the fact that I am no longer part of a big business production line. I love being my own boss. My agendas and aims are my own now – and there's nothing like it! I love what I do and it feels like something I was heading towards all those years as a journalist, without knowing it at the time.
Also, as an editor I gained experience of working with large corporate clients looking to effectively promote their businesses to the right audience. I spent more hours than I care to remember sat around board room tables as we worked through key messages, core customer profiles and how to turn this knowledge into engaging, effective editorial copy. The budgets may have been huge back then – clients included M&S, Waitrose and the Royal Horticultural Society – but the key to success for even the smallest independent business is essentially the same. It's all about finding your audience/customers and connecting with them. It's one thing to create beautiful things made with heart and soul. And another skill all together to get that message out to the right audience.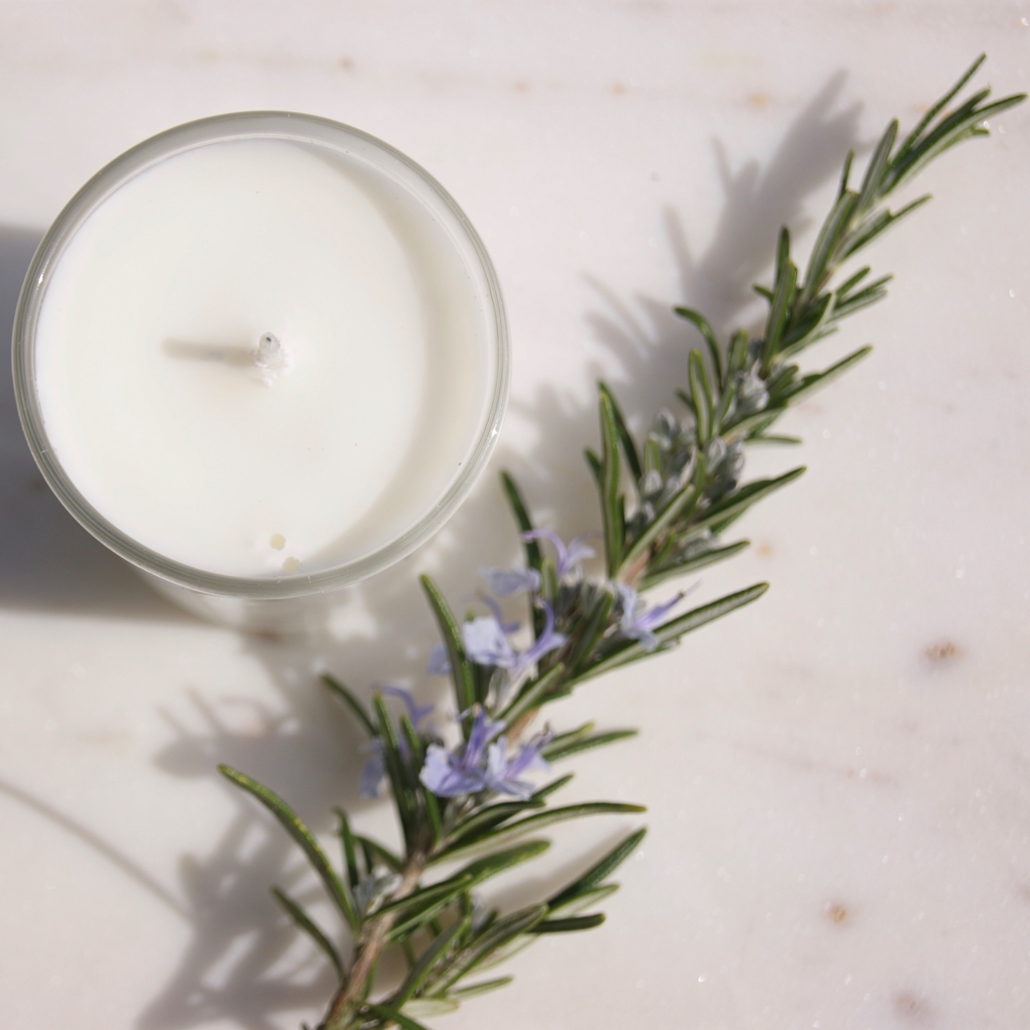 Why do you think it is important to support British makers and designers?
I think It's important because without our makers, independents and creatives we wouldn't have more ethical and sustainable options to choose from as consumers and many traditional skills and craftsmanship would simply die out. 
These makers need our support to survive – it's really not easy to compete against big businesses with profit margins based on mass production and cheap wages. If we really want better alternatives, we need to support the people who create them. For me, it's about buying less but buying better. There's no getting away from the fact that you will probably spend more on something that hasn't been cheaply mass-produced but you are likely to use and enjoy for years. When you factor in the relative lifespans – and consider the impact of buying and consuming less overall, I think you end up with true value for money.
Do you remember who the first maker who join From Britain With Love was?
I remember going to Top Drawer trade fair, with no live website built as yet, just a few postcards and a set of beautiful images by a wonderful photographer… and I came away with 30 wonderful makers who'd decided to sign up. It wasn't easy though and I very nearly lost my nerve. I walked into the huge exhibition hall and was about to approach the first maker when I had a massive crisis of confidence and couldn't do it. I ran away to the loo and gave myself a bit of a talking to. If I was going to get my idea off the ground I had to share my idea with the right people and test it out.
I think my years as a journalist helped too. I'd done many difficult interviews and had presented to scores of high-powered suited execs over the years, and I knew that the makers I wanted to talk to were much more my kind of people. I reassured myself that they wouldn't think I was a horrible person trying to sell something they wouldn't want and that didn't even exist yet. I remembered that the whole idea was built on my genuine passion and experience and I decided to focus on that.  It wasn't long before I got chatting to my first maker – Teresa Green – and I was away. I genuinely loved to hear the story and inspiration behind her wonderful hand-printed textiles. She still lists with me today and I do have a real soft spot for her because she really helped me gain confidence and belief in what I was doing. Not sure I've ever actually told her that but perhaps I should!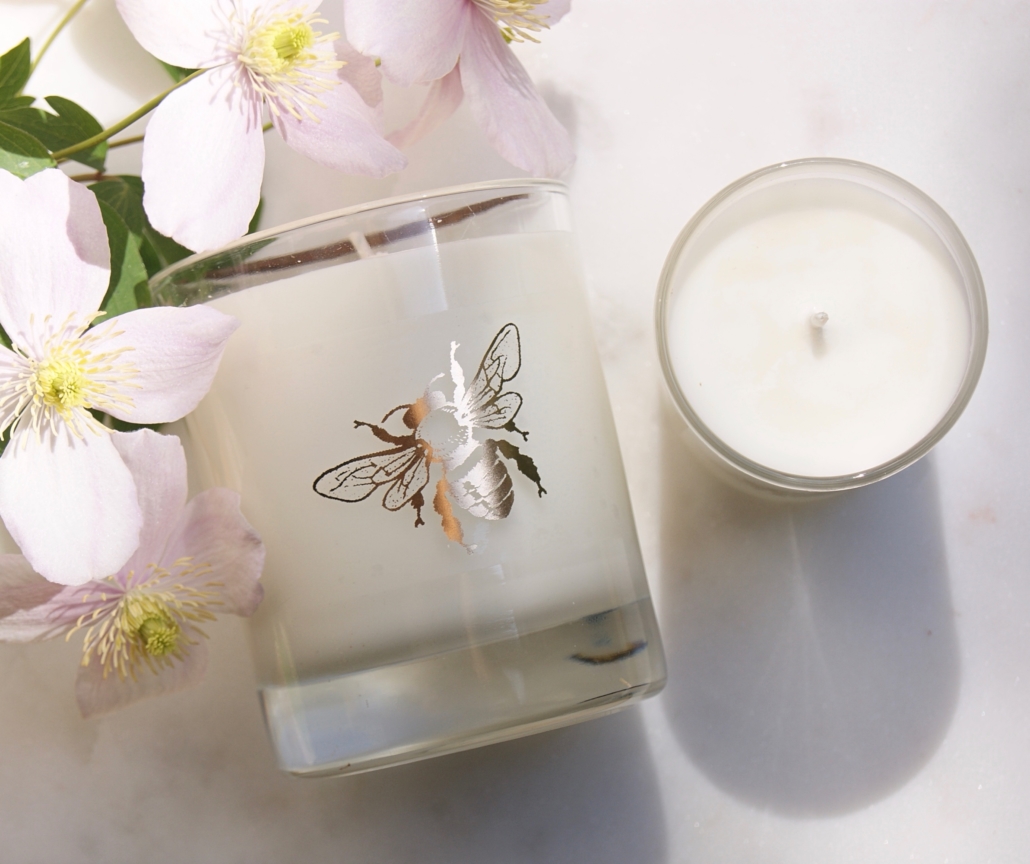 What is your top tip for British makers and designers?
My top tips would be: make sure you factor you time into your product costs so that your profit margins reflect this. And don't underestimate the value of the story behind what you do. I spent time with a lovely handmade bag maker at Country Living Christmas Fair and watched her sharing the lengths she'd gone to sourcing the perfect Swedish linen for the lining and how she hand-made the individual mohair rose brooches on each in different colours. She happily spent ages with one customer, trying out multiple different colour and pattern combinations until it felt just right – and sold two bags at over £200 each.
The customer had actually started off by saying that she'd seen similar bags much cheaper elsewhere at the show… She left very happy in the knowledge that the two she'd bought were much more special and well worth their comparatively high cost. A great example of the importance of sharing your passion, sharing the tiny details that excite you, sharing what makes what you do individual and special with your customers. Don't feel apologetic about charging a fair price for this.
Final tip: it's so important to have really high quality photography of your work. If you have any money to invest, get a set of wonderful images taken by a professional photographer. It will repay your investment many times over. A good way to make a little investment go a long way is to hire a photographer to take a set of three or so 'hero' shots to create the look and feel for your brand and supplement with simple images you take yourself. Your photographer could give you simple ideas on how to do this. In this digital age, weak photography is really like shooting yourself in the foot. It's much easier to stand out in our image-saturated world if you have fabulous photography at your disposal. For further ideas, I've written a blog post about photography tips for makers which might be useful.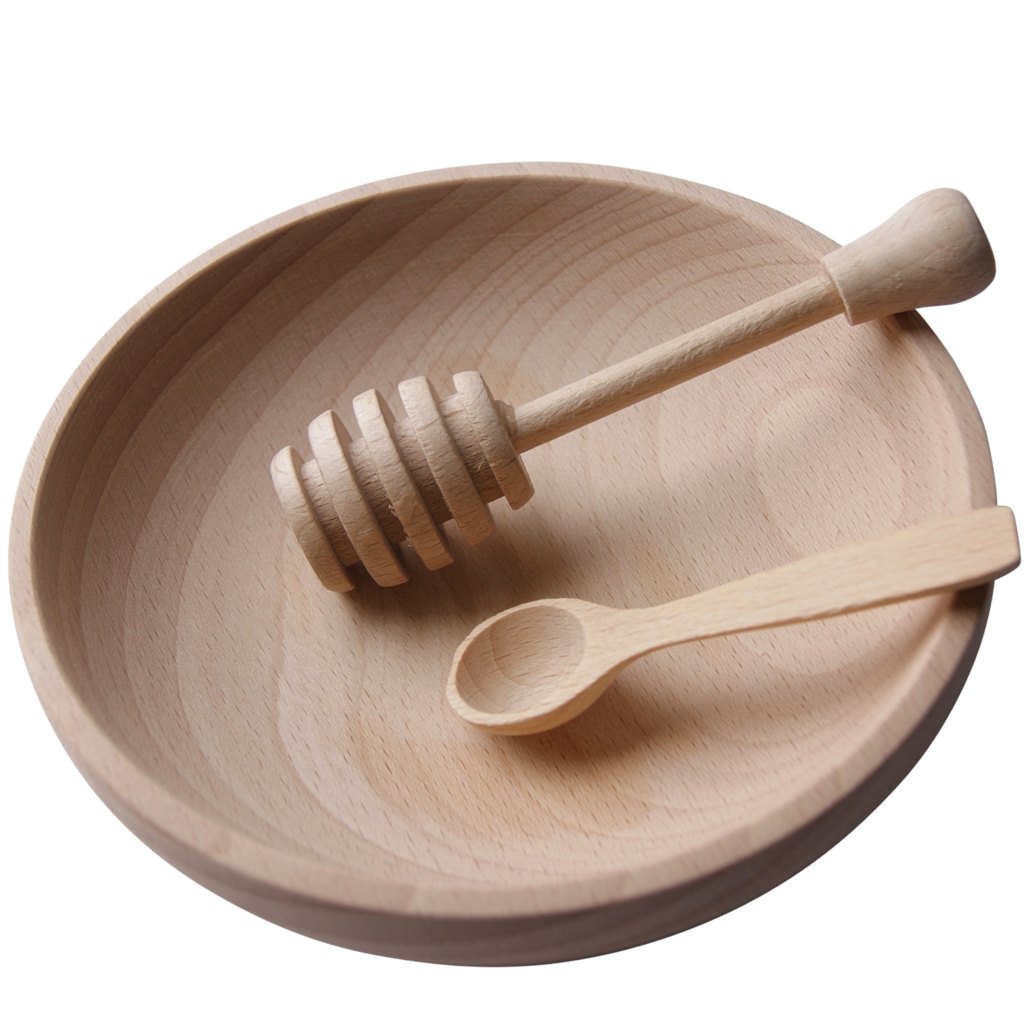 How can people get involved with From Britain With Love? 
Anyone who wants to list in our directory and join our wonderful ethically minded community can find out more here and apply to list here. I always love to hear from potential new people and take time to look through each application carefully to make sure we're a good fit. And that we can do an effective job of sharing the love with our community.
What are your future plans with From Britain With Love?
I am working towards filling our interactive map in the directory with more and more of the right makers, growers and creative workshop providers. My aim is every part of the British Isles is really well represented. And it's easy to find local makers and workshops, wherever you live in the UK. From the most remote corner of the Shetlands to the Scillies. 
The joy is that there really doesn't seem to be any shortage of talent and potential. I just need to find a bit more time each week to reach out! It is always quite thrilling to discover someone new and wonderful. 
Let us know why you love British and if you have any British makers you love on our social media:
Instagram – @la.juniper       Twitter – @homeofjuniper Pinterest – @lajuniper1      Facebook – @lajuniper
#fillyourhomewithflowers #homeofjuniper
https://homeofjuniper.co.uk/wp-content/uploads/2016/09/junpier-logo-clear.png
0
0
homeofjuniper
https://homeofjuniper.co.uk/wp-content/uploads/2016/09/junpier-logo-clear.png
homeofjuniper
2019-09-01 08:00:49
2020-07-23 10:47:24
From Britain With Love | Interview