Fashion Revolution Week is here. From 22nd April until the 28th April, people are being encouraged to ask #whomademyclothes To celebrate we are going to share a few of our favourite ethical fashion brands with you. To start it off, one of our favourites – Mi Apparel. Mi Apparel have a beautiful range of conscientiously chosen and ethically sourced clothes and accessories. We had a chat with Mi Apparel about their brand.
First, can you please tell us a little bit about when Mi Apparel started? And why you wanted to start a fashion business
I've been in the fashion industry for 20 years and through that time I've worked in numerous roles within the industry. I never actually wanted to own an actual business, in fact the thought of it never popped into my head as I always wanted to be a fashion buyer, which I was in my early days however, by a chance meeting I was offered a position which took me out of buying and into the PA & Events world of Fashion I suppose you could say I've come back full circle and now I'm a buyer at mi apparel. 
Back in 2016 with 2 small children at my feet, a big relocation, house renovation and a couple of jobs within the events industry I kind of hit a wall and decided to take a step back from it all and ask the question what do I want in life? I knew I wanted to get my head back in fashion but being in Liverpool I wasn't open to much options as I was back in London. Then one day I watched a video via the BBC on Vigga Svensson for wanted parents to rent used baby wear which I thought was a brilliant idea because having two young girls they consumed so much in such a short time. 
My research started to snowball and I started to look into better ways to shop then came the big game changer documentary TRUE COST. This struck me personally because I was a buyer in fast fashion and my memories of haggling a price down to gain a better margin for myself hit me so hard. Then it was a case of educating myself on Sustainable, ethical fashion and I saw all these amazing brands worldwide doing wonderful things within our fashion industry yet the likes of BooHoo, H&M, Zara & Topshop where standing in its way dangling its 'lunch time' buy a whole outfit for £30 deals. 
So I set myself a mission of 'if we were to buy clothing then it had to be of sustainable, ethical, fair trade practice' and if no one else is going to showcase this I will… and that is where mi apparel began.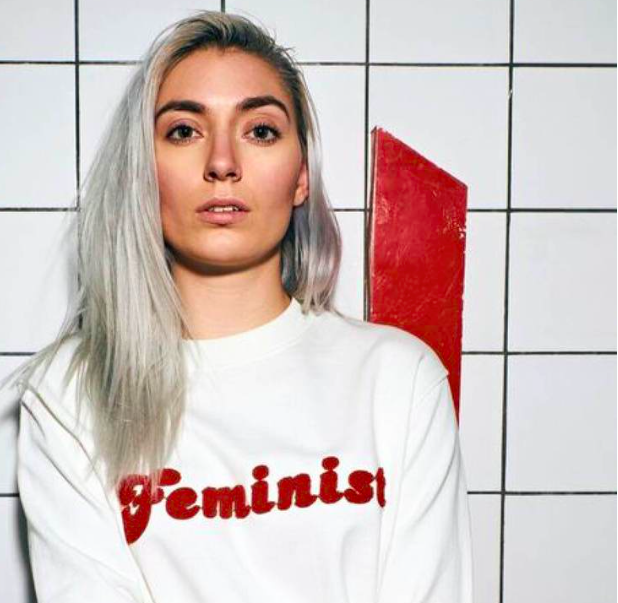 Mi Apparel is a ethical fashion brand, why is it important to you that your business is ethical?
It's part of its DNA. Ethical Sustainable Transparent. It's the only way mi apparel works within the world because for me its a way of life not just a passing phase.
We need raise awareness that Ethical is about moral principles and practices within our clothing, textile industry. From where the journey began of that particular garment too getting to be placed upon your body.
No one should should suffer in the world especially not for fashion. I find it very hard that people are easy to dismiss the fact that they can shrug their shoulders when being told that the person who made your t-shirt was more then likely working in inhumane conditions, beaten and unable to make that months rent. Is it because we can't see it, we as a society doesn't except it as truth? but you wouldn't allow your friend sister, mother to work in those conditions. Baffles me…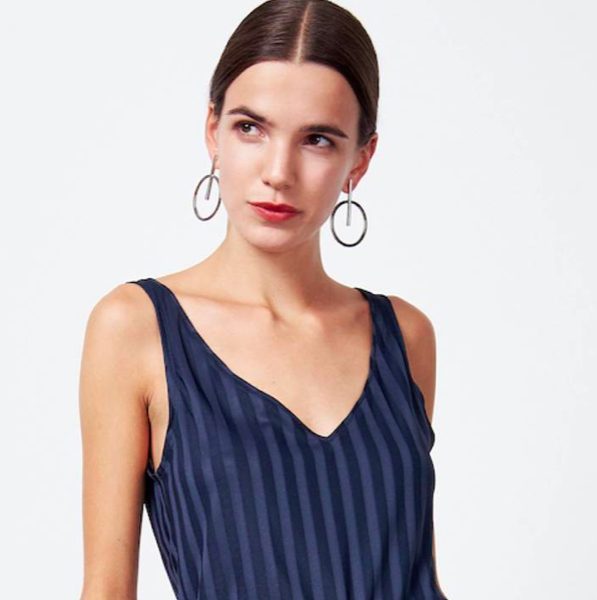 What influences the pieces that you sell?
I believe the words ethical, sustainable, fair-trade can scream boring, stuff, hippie like with all things hemp & linen with clean lines and all things light & bright. 
For me, it's important to showcase sustainable fashion is fun, classic, cool & sexy which can fit perfectly into your own personal style. It's not about what you should be wearing its about what YOU want to be wearing.
The brands on mi apparel are so important to me because of the passion behind the garments and products being produced. I see it in their faces at trade shows, in their voices over the phone and their social media presences. For them ethical, sustainable and eco is a way of life which is so inspiring.
What is your favourite Mi Apparel piece and why?
WOW thats a hard question; Every single piece? OK so I am just going to say what I live in when i'm at home working which is the Jan N' June CONCORDE Top & TAO Lounge Pants made from organic cotton, super soft and cosy. If I am going out to say pick the kids up from school, I just switch my bottoms to the JUNO Jeans by Kings of Indigo. 
Right now it's all about versatility and being comfortable. I am very much a uniform girl in the day which is mainly jeans and a jumper with my Po-zu high tops or Vejas…

What would your top tip be to somebody starting a capsule wardrobe?
Start with what you have and build on it.
What is your most worn item of clothing?
In every day life? well apart from my underwear I would have to say my army coat which my mum bought me 5 years ago from topshop (please don't judge me!) Even the mums in the playground say I have to buy a new coat. Why? its not broke! ha.
What fashion trends do you think there will be in 2019?
This year for SS19 we will be seeing a lot of Blue hues with pops of yellow and Deep Earth colours with pops of blush & olive tones. This will be across linens, block colour prints, open knits with A-line skirts, shirt & maxi dresses and casual wide leg crop trousers being key staples.
 What are your plans for Mi Apparel in 2019?
For 2019 I am out on the road a few times doing mini pop-ups which is exciting! I've got SS19 dropping online soon which you will also see some new wonderful ethical brands joining the mi apparel tribe. With also a few other plans up my sustainable sleeve… so watch this space!
Instagram – @la.juniper       Twitter – @homeofjuniper     Pinterest – @lajuniper1      Facebook – @lajuniper
#fillyourhomewithflowers #homeofjuniper
https://homeofjuniper.co.uk/wp-content/uploads/2016/09/junpier-logo-clear.png
0
0
homeofjuniper
https://homeofjuniper.co.uk/wp-content/uploads/2016/09/junpier-logo-clear.png
homeofjuniper
2019-04-22 06:46:09
2019-04-16 14:05:57
Ethical Fashion - Mi Apparel