EVERY TIME YOU SPEND MONEY, YOU ARE CASTING A VOTE FOR THE KIND OF WORLD YOU WANT – ANNA LAPPE
 It is Fashion Revolution Week. A week where we can learn and share knowledge about our clothes. What we wear and how it is made. A week to grow, not to judge but to understand more.
Over the last few years we have discovered some wonderful people who have introduced us to sustainable, eco-friendly and ethically made idea, products and fashion brands. Including some who are really empowering ethical fashion. You don't need to be a brand or influencer to empower ethical fashion. You just need to start looking at #whomademyclothes ?
Below are a few people who empowered ethical fashion for us, we asked each of them the same question – Why is Ethical Fashion important to you? Here is a little about them, and their wonderful answers:
Editor of Pebble Mag, Georgina – A beautifully curated online Magazine whose ethos entwines with sustainable design, ethical fashion, slow food or eco-travel. Concentrating on how to create  sustainable living in all aspects of life.
Sustainability is important to me in fashion, because fashion is the second most polluting industry and it's where our over consumption is most visible. We don't need ' hauls' of cheap clothes made for pennies and dumped only weeks after months later. At Pebble we work to promote slow fashion, where timeless pieces are made by artisans or designers keen to change the mindset of consumers, so that we choose our clothes more carefully, treasure them, mend them, upcycle them and value them properly….
Editor of The Natural Mumma Mag, Holly – A wonderful online magazine covering ethical fashion, natural beauty and conscious lifestyle. Holly and the team champion all things sustainable and natural in their monthly magazine. Holly is also one half of the writing team who gave us The Natural Baby book. 
April 'Fashion Revolution' issue of the magazine – https://naturalmumma.com/2018/04/08/apr18/
Ethics form the basis of human life. We all expect others to be fair, honest and ethical when they deal with us. We have no choice but to treat them with the same kindness. Modern society has meant people are often starved of both time and money, which can result in impulse purchases and bad decisions. With a little consideration and research, people can choose to buy items that have been ethically made and fairly traded. It's all about connecting with the greater world and feeling at one with the global community. By reminding ourselves that every action we make causes ripples, we can limit the damage as we choose to take a more responsible and fulfilling path. The ethical fashion movement has made great strides of late and it is wonderful to see this but there is still so much work to be done. We need to continue to rally together, to spread the message, to make conscious choices and to never give up hope.
Editor of The Green Edition , Laura – The Green Edition is a wonderful website about slow style and conscious brands. Helping the ethical and sustainable minded find their way in the fashion world. A collection of brands and tips to help you on your ethical fashion journey.
Sustainable fashion initially became important to me because I could see how much our fashion industry was failing the environment. Since then, I have found out that the fashion industry has also failed many of the people who work for it. The more I learnt about fast fashion, the more I realised I could no longer be part of it. I want to dress in clothes that don't destroy the environment are made by people who receive a fair wage for their work
Where Does it Come From – A lovely brand that sells a unique mix of ethically sourced fashion pieces, including the lovely 'Joanna Lumley' scarf. Every piece of clothing or accessory is traceable. Each has a story and a full visibility of where it comes from.
Buying and dressing according to our values is so important, for people, planet and also for us as consumers. . Knowing where our clothes came from and that they didnt have negative effects also makes us happier too!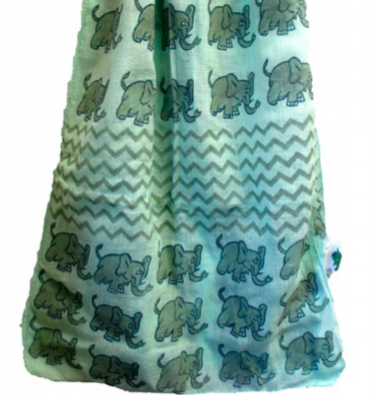 Mummy Instagrammer at Home is a Cottage , Jessica – A wonderful mum of two, who also takes beautiful photos that we love to look through. As well as sharing beautiful images, Jessica shares moments of motherhood and some of the lovely brands she uses. 
I have been reading a book called ' A Life Less Throwaway' by Tara Button. I tend not to follow fashion trends, but I have been known to love a bargain. the thing that has hit me most, is who loses from those horrendously cut priced items. It is the children, mothers and fathers; the people working in the factories sewing for 12 hours a day, 7 days a week. The same seams, on the same items for years, for money that they can barely survive on. That breaks my heart. That makes me want to do better, to teach my children to do better. Quality not quantity.
Potter and Roam, brand started by the lovely, Hannah. Potter + Roam is a collection of clothes designed to be lived in. Ready for you to roam around about. The fabrics are all natural fibres; cotton, silk, bamboo and wool and sourced from socially and environmentally responsible stockists. Some of the fabrics I dye myself using natural dyes.
Before Potter + Roam I worked for a charity tackling food waste. before that I tackled food waste myself by buying boxes of bruised fruit and vegetables from parisian food markets (I was also pretty poor). The world of mass production and thereby mass destruction shocks, frightens and overwhelms me. So buying ethically-made, sustainably-sourced fabric and supporting other brands practicing in the same way is my small attempt at trying to fight the big bad problems on a day to day basis. No one person can solve all the issues but we can all play our small part. The fabric and clothing is more expensive but worth 10 cheap t-shirts in terms of quality and a clear conscience.
Sustainably Simple , Rachel – a beautiful blog on all aspects of sustainable living – we love Rachel's Instagram too! 
Sustainable fashion empowers you to support ethical and eco-friendly practices, irrefutably connecting you with people you've never met and places you've never been in ways that are not enabled by fast fashion supply chains.
Where to go
One event we are excited about is on Saturday 28th April. Independent ethical clothing brands from around the UK will come together at London's Brand Museum. The event is set to support the Fashion Revolution message. Showcasing that there is a viable, ethical alternative to high street, fast fashion brands.
Fashion Revolution marks the anniversary of the Rana Plaza collapse in Bangladesh and has become a global movement campaigning for systematic change in the fashion industry and greater supply chain transparency.
A showcase throughout the day where you will be able to discover, browse and buy from a full range of independent ethical fashion brands – including clothing, footwear, accessories and jewellery. And there will be an ethical fashion show, screening of our 2017 Ethical Brands for Fashion Revolution film, as well as expert panels and Q&A sessions throughout the day.
For more information look here.
https://homeofjuniper.co.uk/wp-content/uploads/2016/09/junpier-logo-clear.png
0
0
homeofjuniper
https://homeofjuniper.co.uk/wp-content/uploads/2016/09/junpier-logo-clear.png
homeofjuniper
2018-04-23 07:00:24
2018-04-24 09:23:05
The People Empowering Ethical Fashion