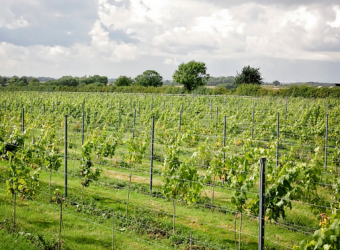 I have to confess I usually drink French or Italian wine. It may not be particularly 'cool' to drink it, but I love a beaujolais on a cold, winter evening or a nice light white wine in the summer. But it turns out I was missing something… British wine! English wine is becoming increasingly popular and with this popularity a wider range are available to try. There are wine estates you can visit and buy from across the country. We spoke to Helena, the owner of one such Vineyard, based in Nottinghamshire. 
Can you tell us a little bit about Hanwell Wine and how it started?
I grew up on my parents vineyard in South Nottinghamshire, at the time the most northerly commercial vineyard in the world!  I love the outdoors and when my husband and I began our own family we looked for a life style we'd all enjoy.
British Wine is becoming increasingly popular, what would you say has brought this change about?
In the past 15 years English Wine has made leaps forward, the winemaking skill and grape growing experience is now culminating in international award winning wines.  In addition the climate has become warmer, especially in the number of sunshine hours in the all important grape ripening period.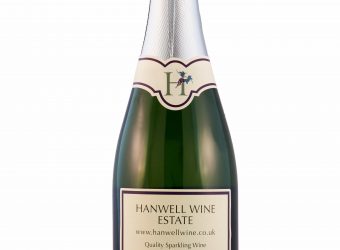 What makes Hanwell wine special?
Many reasons!  We're the most Northerly second generation wine family.  We're the only vineyard in the Midlands to have planted purely the champagne varieties, which could be considered a risk due to the required sunshine to get them ripe! And finally we see ourselves as a community asset, a destination for locals to bring their visiting guests to show off the Nottinghamshire "terroir".
What is your top tip for wine tasting?
The top tip has to be forget the snobbery and enjoy!  Everyone is different, we all like different foods, so there's no right or wrong likes or dislikes.  Enjoy the experience and focus on finding what you love.

Where can people find a bottle of Wine from the estate?
We sell online www.hanwellwine.co.uk and from the cellar door here at the vineyard Hanwell Wine Estate, Hickling Pastures, Nottinghamshire LE14 3QG England.
As well as buying wine, what other ways can people get involved at the estate?
 With a large estate there's lots to do here, take the Self guided vineyard tour and nature trail, book a Vineyard Experience, take part in a creative day at a 'Rural Antics' art, craft and rural skills workshop www.ruralantics.co.uk Simply sip coffee and eat cake on the Tasting Lodge terrace with views down the valley!
Wine tasting at Hanwell is now definitely on our to do list for the Summer. Available on selected dates from the 30th March (great Mother's Day day out idea) 
Please drink responsibly – Suitable for over 18s only. 
Instagram – @la.juniper       Twitter – @homeofjuniper     Pinterest – @lajuniper1      Facebook – @lajuniper
#fillyourhomewithflowers #homeofjuniper
https://homeofjuniper.co.uk/wp-content/uploads/2016/09/junpier-logo-clear.png
0
0
homeofjuniper
https://homeofjuniper.co.uk/wp-content/uploads/2016/09/junpier-logo-clear.png
homeofjuniper
2019-02-24 06:27:50
2019-02-12 13:44:22
Wine in the British Isle | Hanwell Wine Vineyards