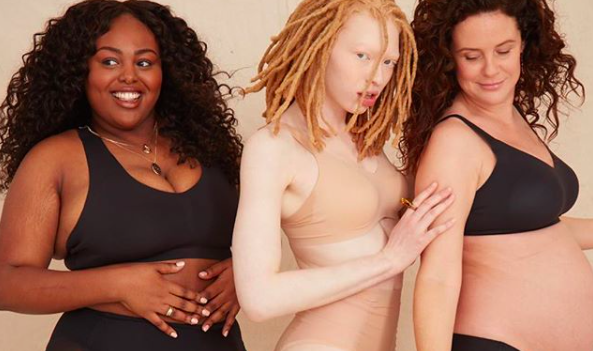 Part of self care is body confidence. Being comfortable and confident in your own skin can have a huge affect on how you look after yourself and your day-to-day life. Let's face it, this isn't always an easy feat. But trust me, you and your body are amazing!!! Think of the things it does everyday and what it has done over your lifetime. You are wonderful! 
For women, one way to boost body confidence (and lets be honest be more comfortable in our clothes) is to find the right bra. Sometimes the right bra means something pretty or elegant. And sometimes the right bra means something comfortable that fits well and supports you in all the right places, allowing you to do everything you want to do in a day. As well as it being more comfortable, the right bra can give you a great silhouette and there are health benefits to having a correctly fitted bra.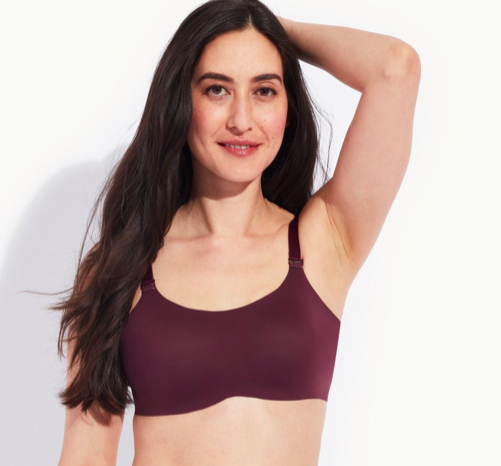 One brand which emphasises the need to wear a bra that makes you feel comfortable and confident is the wonderful Knix. Knix but the emphasis on the people wearing their bras, using them as their product testers and models. Their bras are designed to improve the wearers body confidence. They are quick dry and shaped in a way that flatters your figure, whilst also being comfortable. Perfect for women who have a busy lifestyle. The Knix* 8 in 1 revolution bra has breathable padding and a bonded construction which means there are no wires, but it supports your shape. Even better you can wear the straps straight or cross-over and there are six colours (I love the plum! ).
What ever you look for in a bra, find one that suits you. Your figure, your lifestyle and your fashion. And wear it while you take on the world! 
Our next body confidence blog is on natural make-up for the summer!
Images :Producer: (Instagram) @justjesslewis
Photographer: (Instagram) @billiechiasson
Instagram – @la.juniper       Twitter – @homeofjuniper     Pinterest – @lajuniper1    
 Facebook – @lajuniper
#fillyourhomewithflowers #homeofjuniper
*AD link – for more information please get in contact.
https://homeofjuniper.co.uk/wp-content/uploads/2016/09/junpier-logo-clear.png
0
0
homeofjuniper
https://homeofjuniper.co.uk/wp-content/uploads/2016/09/junpier-logo-clear.png
homeofjuniper
2018-08-16 07:30:25
2018-10-09 19:06:32
Bras & Body Confidence