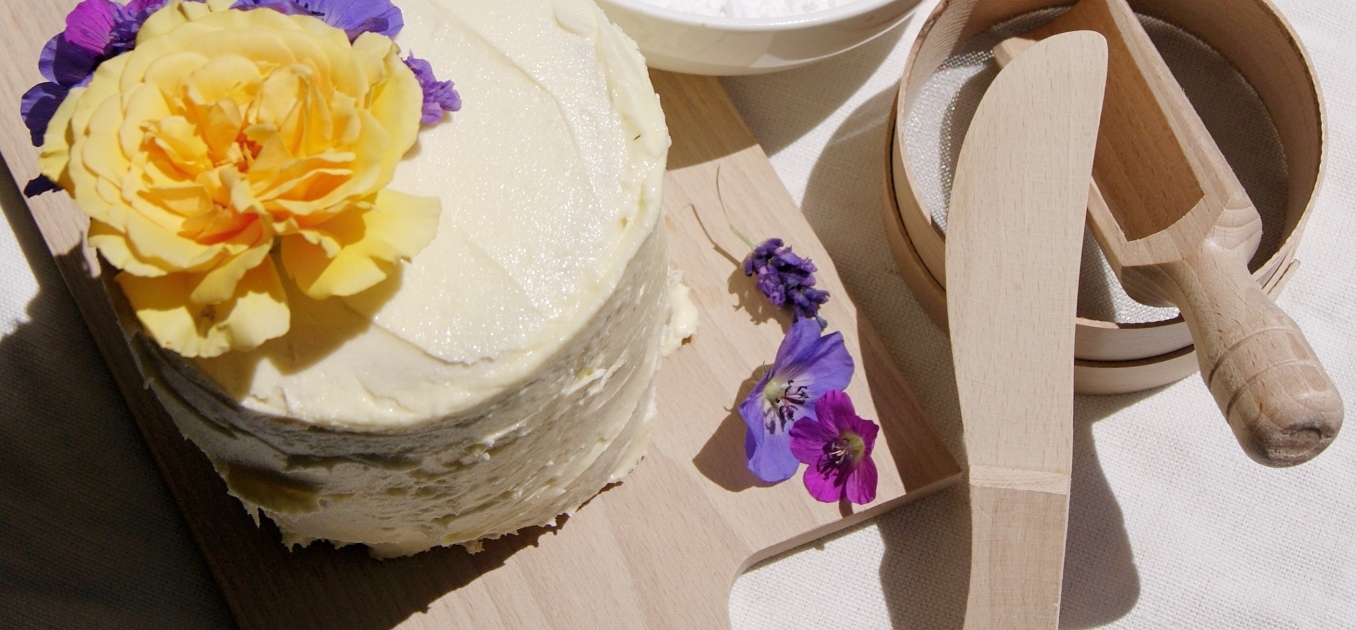 We have all seen the stunning cakes with real flowers on this summer, including at the royal wedding. Here is a really simple cake:
First A Basic Sponge
Add 8oz of butter to 8 oz of sugar, mix until the butter begins to pale.
Add 4 medium eggs and mix in.
Fold in 8 oz of Self Raising Flour.
Pour mixture evenly into greased cake tins – we used three 5inch tins for a mini tower cake, but you can use two standard sized tins, or adjust measurements to make a smaller or bigger cake | Just remember for every medium egg you need 2 oz of flour, butter and sugar.
Put cake into pre-heated oven at 180 degrees, check after 25mins for a standard sized cake tin. The sponge should bounce back and be a golden brown colour.
Suitable for Vegetarians but not Vegans – But there are Vegan alternatives available, the icing method will be the same!
While the cake is cooking make the icing by mixing 8oz Icing Sugar and 4 oz butter.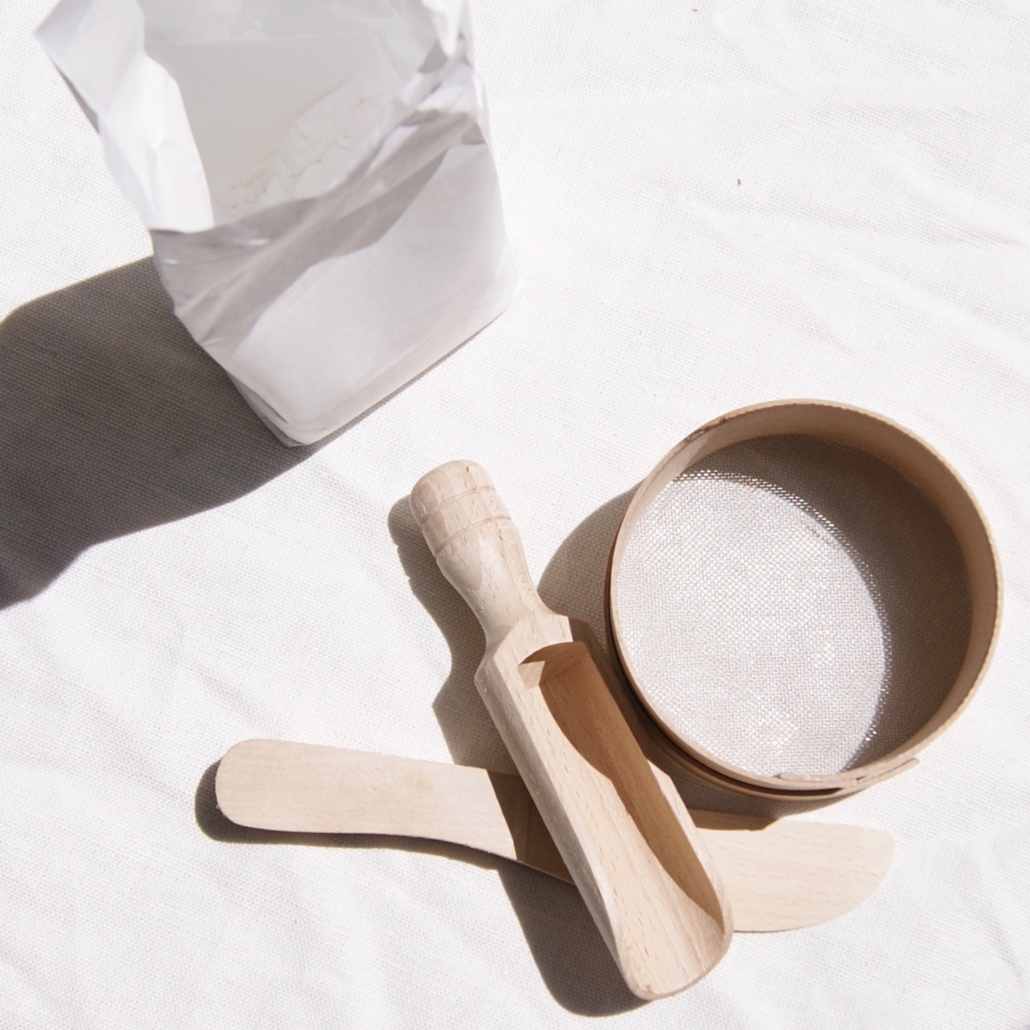 Now for the icing! Firstly make sure the cake is cool. If you have a cake spinner pop the cake bas on that, if not a plate should work. Add icing (& jam if you feel like it) in-between each level of sponge. Then add a thin layer of icing over the cake.
Now refrigerate your cake! This helps a smoother when adding the top layer of icing and stops the cake crumbling. Leave it in the fridge for about 20-30mins.
Using a large rounded knife or a cake icing knife and start spreading on the icing. You can either do it roughly, with texture, like we have, or use a long flat knife and turn the plate or cake stand to achieve a smoother finish.
When you are happy with your icing, you can start adding flowers (please check they are edible – RHS has a list of edible flowers .) Pick a colour scheme and then we advocate starting at the top with a larger flower and then build the flowers up slowly. Remember you can change it … we decided to go all purple with ours in the end.
All the sustainable wood bakeware in the photos are available on Home of Juniper. With prices starting at 85p. But please note we made a 6inch cake.
We would love to hear more from you, please tag us if you have a go at our recipe, or tag us in your own recipes.
Instagram – @la.juniper       Twitter – @homeofjuniper     Pinterest – @lajuniper1      Facebook – @lajuniper
#fillyourhomewithflowers #homeofjuniper
https://homeofjuniper.co.uk/wp-content/uploads/2016/09/junpier-logo-clear.png
0
0
homeofjuniper
https://homeofjuniper.co.uk/wp-content/uploads/2016/09/junpier-logo-clear.png
homeofjuniper
2018-08-15 07:16:26
2018-07-26 18:18:00
Bake | How To Make a Beautiful But Simple Real Flower Cake