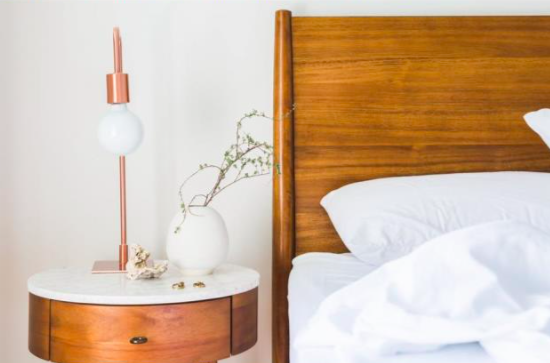 Finding beauty in imperfection, the new wabi-sabi interior trend is perfect for those who like leading a slightly off-kilter lifestyle. With the two Japanese words referring to simplicity and accepting natural lifecycles respectively, this design style finds value in the weathered and well-loved.
So, forget stressing over every mark and inconsistency on your wooden bedside tables and glass vases, and start making these a priority during your homeware shop. If you're looking for some inspiration on how to transform your bedroom with wabi-sabi influences, read on to find out more.
Welcome the outdoors in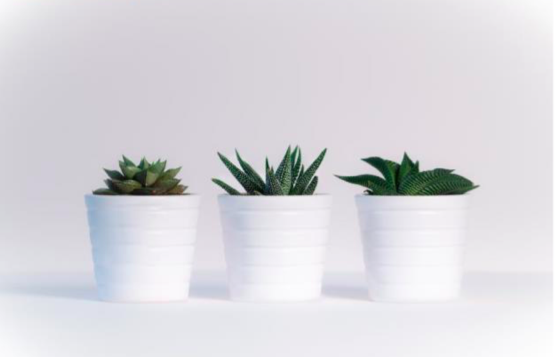 Based on all things natural and their lifecycle process, wabi-sabi gives you the perfect opportunity to introduce Mother Nature to your home.
Celebrated for the good vibes they bring, natural elements can be used anywhere around your home to create the ultimate zen living experience. Rugged wood furnishings, imperfect terracotta plant pots and stone accessories will perfectly tie together the organic aesthetic, as well as being your daily reminder of nature's power and beauty.
In all cases, authenticity will be preferred over mass-produced and fake versions, so opt for the real deal whenever you can.
Go minimalistic
Keep your bedroom clean and orderly by taking a minimalist approach to design and décor. In line with the wabi-sabi way, you should be prioritising things that you want to be the standout elements, to give them their rightful opportunity to shine.
To begin with, incorporate staple items like wooden bed frames and bedside tables, and grant them their own space to thrive. Once you've got the core pieces installed, adding a natural element will contribute to the tranquil atmosphere within your room. These aloe vera pillows from Dormeo have multiple health and beauty benefits, so will perfectly complement the relaxed bedroom vibe. And as the miracle plant has soothing properties, you're sure to wake up feeling as fresh as a daisy.
When it comes to choosing accessories, remember that, for wabi-sabi, less is more. Mainly look for items that have functionality but are simple, like vases and clocks. Both bring a use to the space but their low-key designs mean they will seamlessly slot in with the rest of your home features.
Create a mismatched aesthetic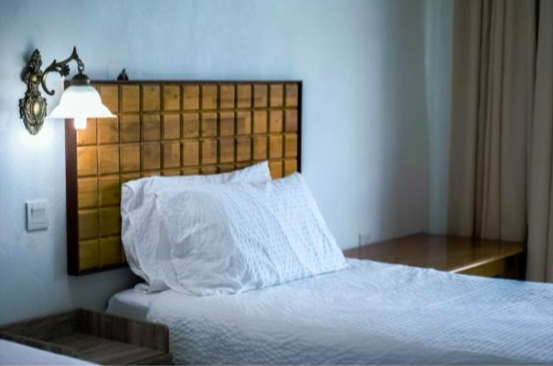 Just because simplicity is at the forefront of the wabi-sabi trend, it doesn't mean that you can't include some variety within your space.
Mixing and matching elements around your bedroom will work towards a vision of imperfection. Think decorative sofa chairs upholstered in clean neutrals juxtaposed against worn wooden desks for extra character. But, try not to be too rigid with creating this aesthetic, as it can lead to too many clashing patterns and materials. Instead, make sure you're freely adding in items that make you feel good, even if they're not a perfect fit with the rest of the room. Taking statement artwork, like these painting prints from Posterlounge, and sporadically hanging them around your room is a particularly good way of doing this. Not only will it show off your interests and personality, but you can use contrasting colours and patterns to complete the mismatched aesthetic.
Clear up your clutter
Don't be misled by the trend: imperfection doesn't mean disorderly. Clearing up your clutter promotes serenity and will help you to enter each day with a fresh frame of mind.
Keeping your entire home organised — but not obsessively so! — will ensure you reap benefits from better mental and physical health, as well as an improved mood. Plus, finding where you put down your car keys won't be as tough a feat.
With your bedroom being a particularly personalised space, it can be easy to get caught up in constantly buying new bits and bobs to add in. But, remember that simplicity is central to the wabi-sabi trend and act accordingly — it's in the name, after all!
The wabi-sabi trend is a great way of introducing peace and tranquillity into your home while still lending it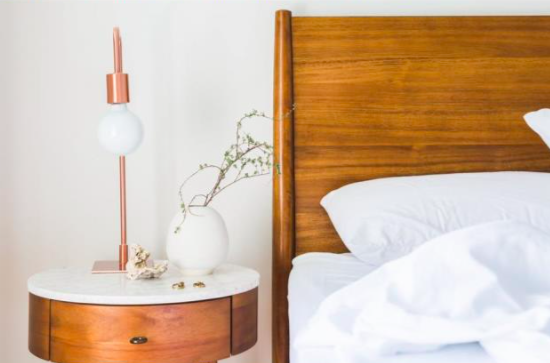 character. So, if you're looking to give your bedroom a fresh new beginning, get started with my top four tips — you'll have achieved the imperfectly perfect look before you know it!
https://homeofjuniper.co.uk/wp-content/uploads/2016/09/junpier-logo-clear.png
0
0
homeofjuniper
https://homeofjuniper.co.uk/wp-content/uploads/2016/09/junpier-logo-clear.png
homeofjuniper
2018-08-26 07:25:14
2018-08-14 18:52:21
4 ways to incorporate the wabi-sabi trend into your bedroom